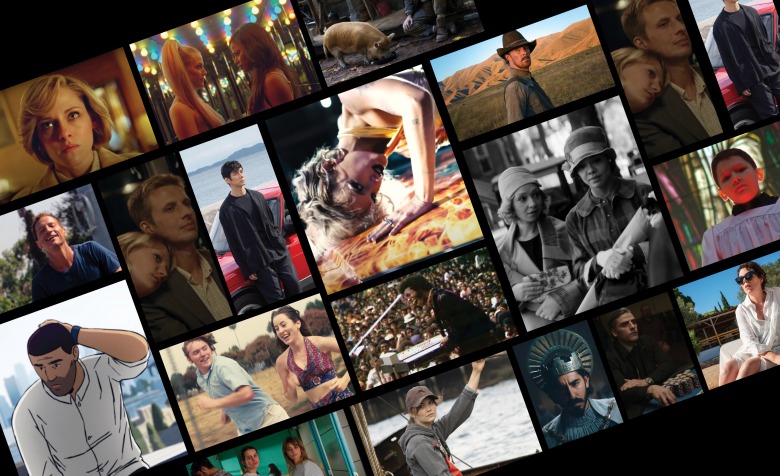 In 2021 we are still recovering from 2020, and headed into 2022, the hangover just keeps going. At this point, who knows when life will feel consistent, and the state of cinema has undoubtedly had massive changes. Movies going directly to streaming, big name directors had new movies where most of them bombed from a financial standpoint, and Spider-Man: No Way Home proved that the theater experience is now only a place for the fandom escape. The same thing about changes can be said for AMovieGuy.com. 2021 I had much more success than any year. I was officially made a member of the Rotten Tomatoes critics, had fantastic interviews with Maggie Q, Kevin Durand, Jena Malone, Barbara Crampton, and Azazel Jacobs, and reviewed over 200-plus movies this year alone. The movies were also entertaining, thought provoking, and worthy of high-praise, to the point where I decided to split the documentary category away from the features in my best of the year lists.The documentaries were arguably better than the features, but there's only so much space, and an overload of content to keep up with. As I always hope, my end of the year Top-10 and Awards have the goal to send attention to movies and performances that deserve it most. These lists are silly and these are movies that made an impact on me, not necessarily the above all best of the year. So without further ado…
SPECIAL MENTIONS: The two best productions of 2021 that don't fit into the cookie cutter mold of cinema are Bo Burnham's Inside and Peter Jackson's Get Back, the phenomenal piecing together of The Beatles recording sessions of the Let It Be album, with over 8-hours of footage and music in Get Back. Those would both be in my Top-10 if they fit those molds, but they don't.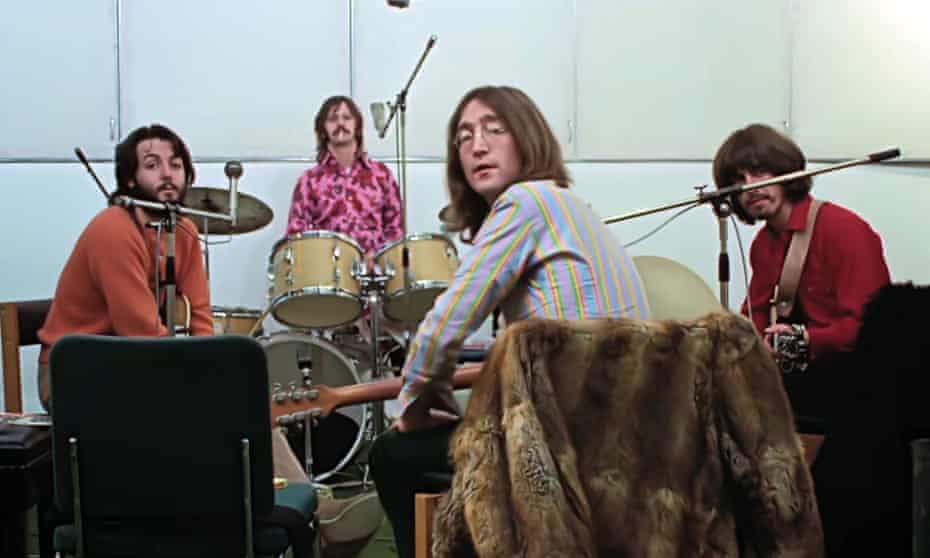 HONORABLE MENTIONS: Judas and the Black Messiah, The Lost Daughter, Lorelei, Red Rocket, Jakob's Wife, Pig, The Tragedy of Macbeth, No Sudden Move, Spencer, Luca, The Killing of Two Lovers, Godzilla vs. Kong, Annette, Saint Maud, Passing, The Souvenir Part II, The French Dispatch, In the Heights, The Power of the Dog, Zola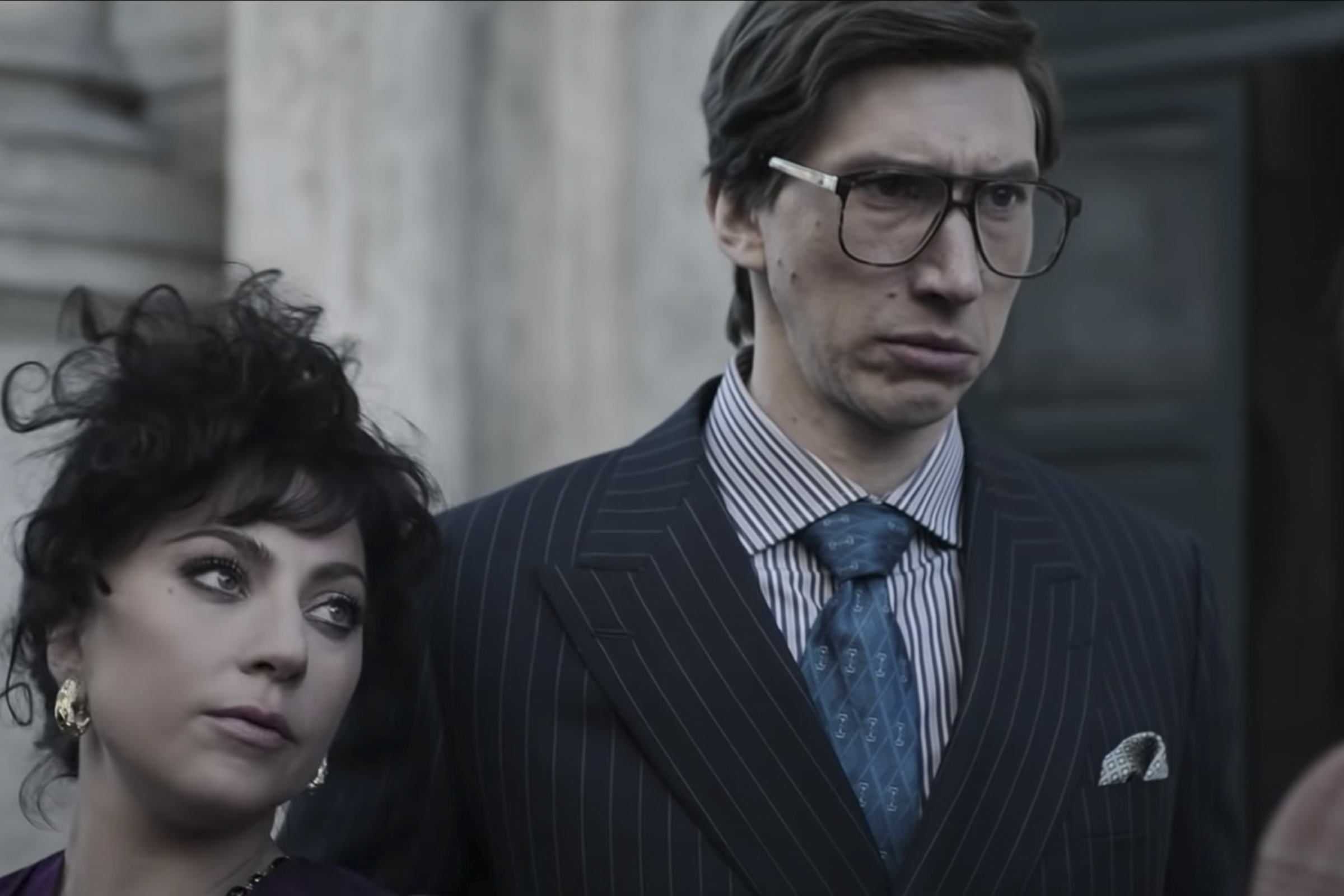 10: HOUSE OF GUCCI
Some will be shocked to see House of Gucci on this list. It's an incredibly divided movie in 2021. Some critics loved it. Some critics hated it. It's pure Ridley Scott. And that's the kind of chaos that I wanted from my movies in 2021. As this list goes on, you will notice that the movies I gravitated towards this year tended to be saying something with a megaphone, or making an impact with a heavy hand. No movie in 2021 was heavier, meatier, and more grand than House of Gucci. It's led by arguably the most star power performance of 2021 in Lady Gaga as Patrizia Reggiani, the woman that entered into the Gucci empire, tried to stake her claim, and when she was rejected by the world of foolish men, she didn't take no for an answer. What's being forgotten and overshadowed in House of Gucci is the variety of performances, each actor taking their character seriously, not playing it straight, but absorbing the life, the fashion, and everything else that Ridley Scott has built. I watched House of Gucci on two occasions and at first I was taken back by what I saw and the second time around I was all about living in the House of Gucci. Boof.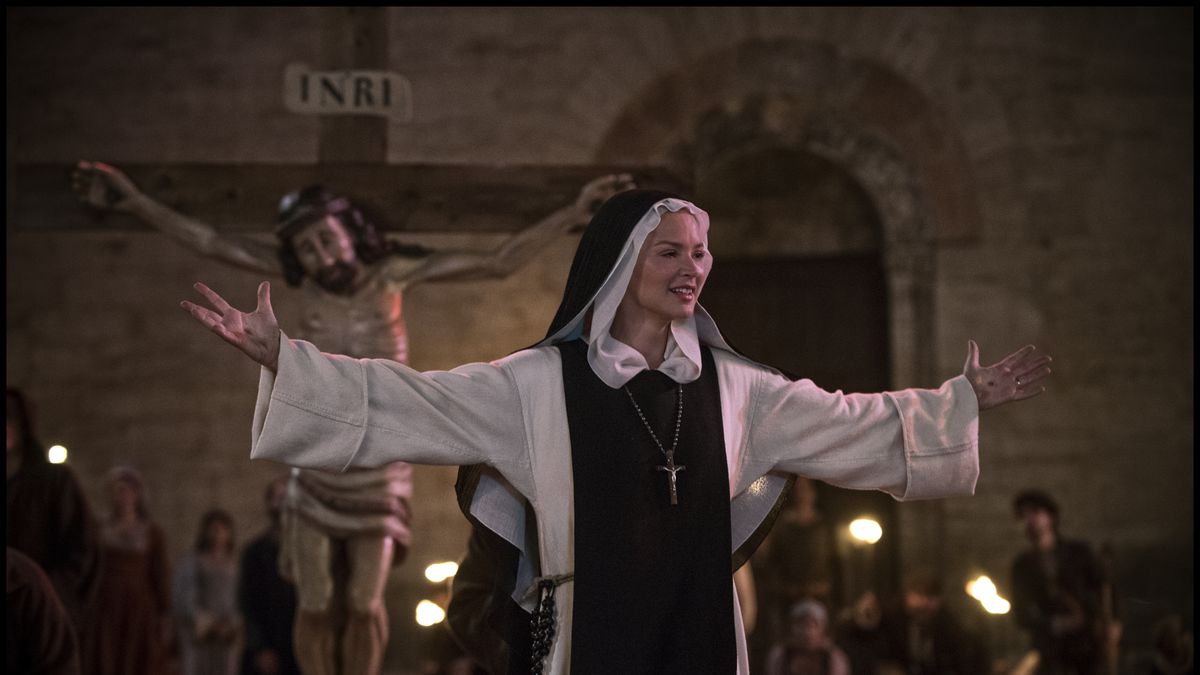 9: BENEDETTA
There are two movies on this list that won me over for the sheer audacity of what an artist can do in cinema. It is all about Paul Verhoeven, with his native French language inserted into Italy, the battle between sex and religion, and making a statement. Not that movies like Benedetta can't be made by others and especially because nothing shocks us anymore, it still made me incredibly happy to see a movie this unexpected. Benedetta is about a woman who becomes a nun, has visions of Jesus, experiences stigmata, falls in love with a woman she brings into the convent, and must fight back the male dominated world of the church. There's also a plague, erotic, passionate sex, Charlotte Rampling as the den mother, conflicted in what takes place in her convent, and a powerhouse performance by Virginie Efira in the title role. Benedetta should be playing on weekends and midnights forever. Viva Verhoeven.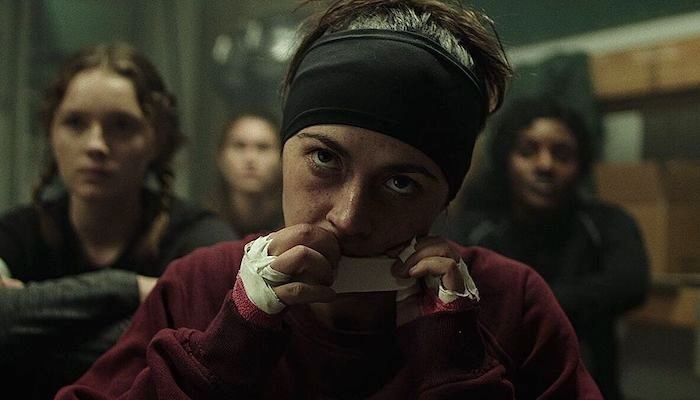 8: THE NOVICE
The most out of left field movie of 2021 is Lauren Hadaway's The Novice. I knew nothing about it, had not heard much chatter from fellow critics, but it won multiple awards at the Tribeca Film Festival. And yet, it is the one film in 2021 that I related with the most. As a former college athlete, this is a movie that spoke my language in emotions and drive. It also has arguably one of the best performances of 2021 from Isabelle Fuhrman, playing a college freshman on the rowing team, who becomes determined to be the best, even if it kills her. It's not just a showpiece of acting, it's an incredibly real drama, digging into the mind of a person obsessed with succeeding, and all of it coming together with the superior direction from Hadaway. The Novice is not just Black Swan in a boat. It's much more than that. This is great independent filmmaking and 2021 must give all the attention to Isabelle Fuhrman and Lauren Hadaway.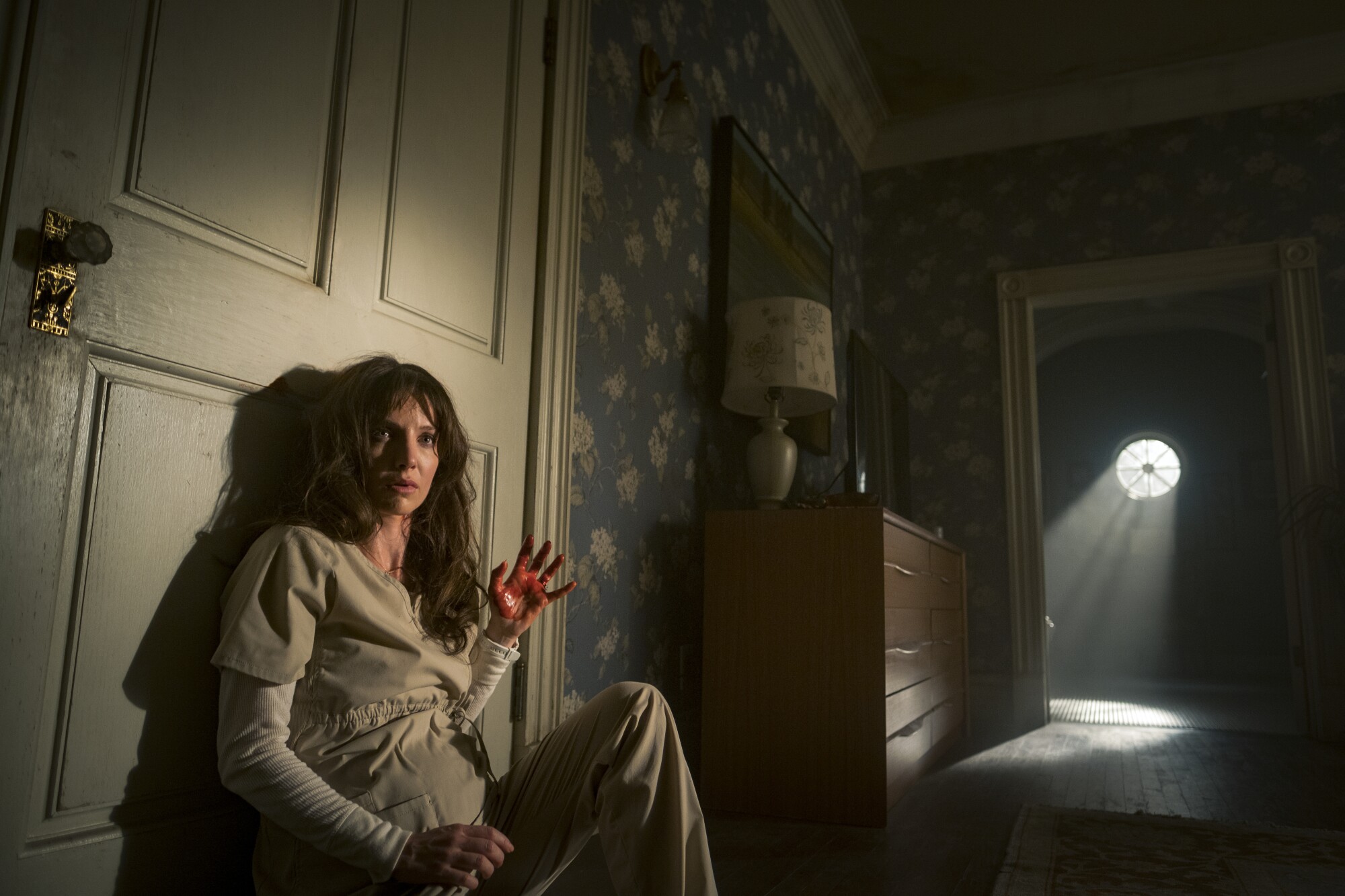 7: MALIGNANT
Similar to Benedetta, the second movie in my Top 10 of 2021 that made me speechless is James Wan's Malignant. You can't spoil this movie for anyone because it has to be experienced. It's also the first movie in 2021 that made me incredibly upset that I didn't see it in a packed theater with an audience. Annabelle Wallis plays Madison, a woman that has visions, nightmares, or something else happening. When she has these out of her mind moments, people are dying, and when she becomes connected to a string of killings, it involves her in the mystery. Part Nightmare on Elm Street, part Seven, and part WTF! Malignant is an all-time banger of a horror movie, not just because it's brilliant and original, but because James Wan continues to find ways to freak us out with his masterful style.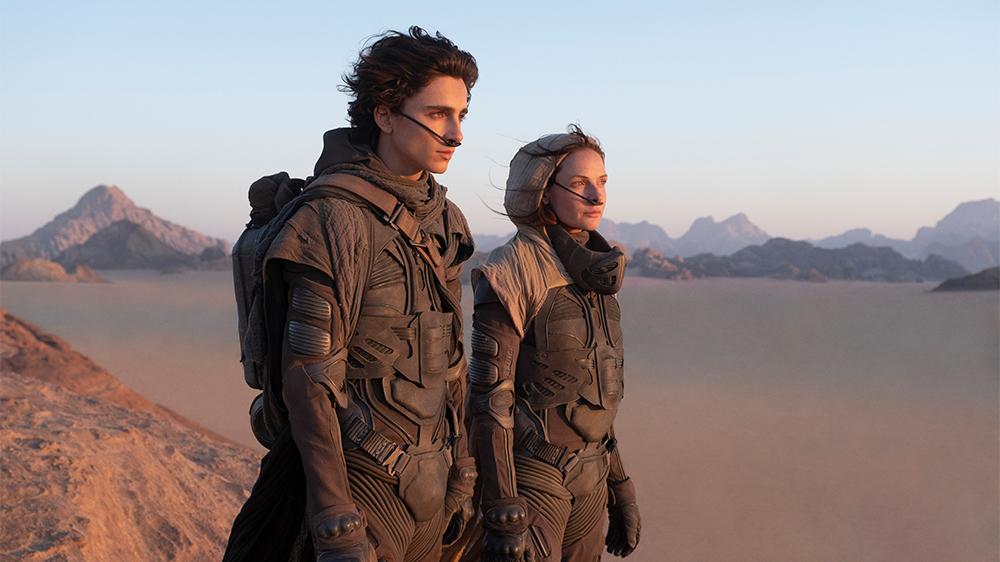 6: DUNE
It's not a new thing for Denis Villeneuve to make groundbreaking sci-fi. He started that process with Blade Runner 2049. It might not have been the commercial success that may have been expected, but it was the lead up to something bigger. Dune is a turning point in filmmaking for Villeneuve, who proved that a massive source material such as Frank Herbert's can be adapted to a 2021 audience. The crazy part- this is just the beginning- where this Dune is only part 1, but what a start. The sand, the giant worms, the massive scale that looks like we actually took a trip to an outer space planet. It's all there in amazing wonder, with an all-star cast, led by the kind eyes of Timothee Chalamet, the fierce resolve of Rebecca Ferguson, and the powerful heroics of Jason Momoa. Dune is only the beginning, but it is a massive accomplishment of science fiction cinema, worth seeing over, and over again.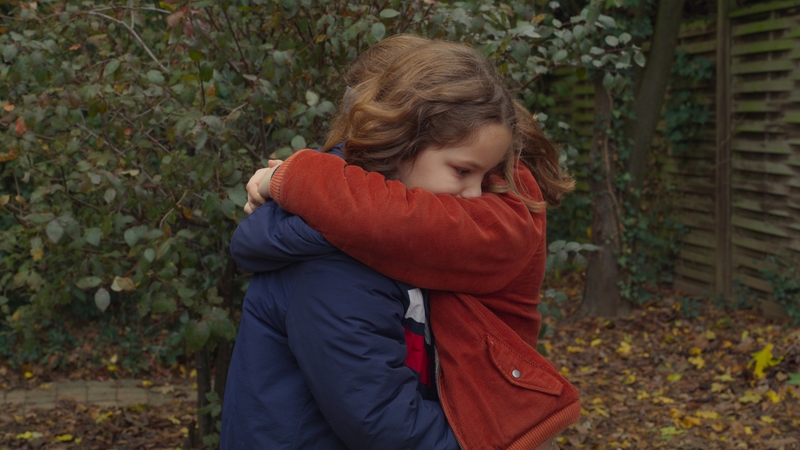 5: PETITE MAMAN
With my 6-10 movies there is a lot of shock and wow factor. As far as the 1-5 go, I am blown away by the diverse group, but also how sure I am in their placement. Petite Maman is worthy of a barrel full of adjectives. It's sweet, charming, kind, beautiful, and on and on. Celine Sciamma's film is about love and loss, about a little girl named Nelly, her grandma just passed away, and now she is helping her mother clear out her childhood home. While doing this, she goes into the woods to play, and meets a little girl there, she looks just like Nelly, where she is whisked away to a past life with a new friendship. There's little conflict in Petite Maman. Only love, kindness, and a little bit of sadness. More people need to see Petite Maman. It's an expression of innocence and a reminder that children are the way.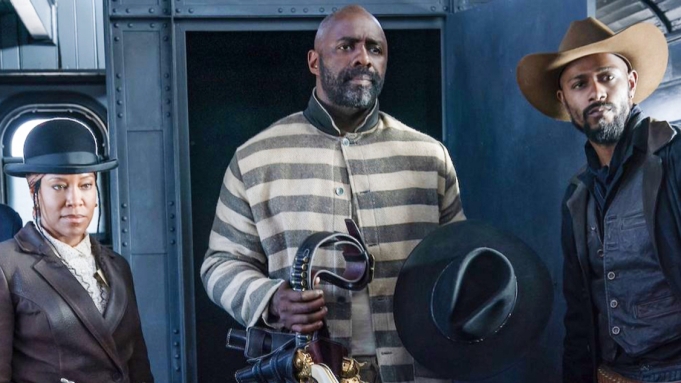 What's not talked about enough in 2021 is how we got an awesome new western in The Harder They Fall. Jeymes Samuel made a hard hitting movie about revenge and redemption, but also reclaimed the western for the Black community. Instead of Quentin Tarantino making his exploitation version with Django Unchained, The Harder They Fall is an original vision, with two rival gangs fighting, led by Jonathan Majors- the coolest actor working today- and Idris Elba showing off that he can be one bad man. Sprinkle in Regina King and Zazie Beetz, amazing sets, a score that hits hard, and you have one of the coolest movies of 2021.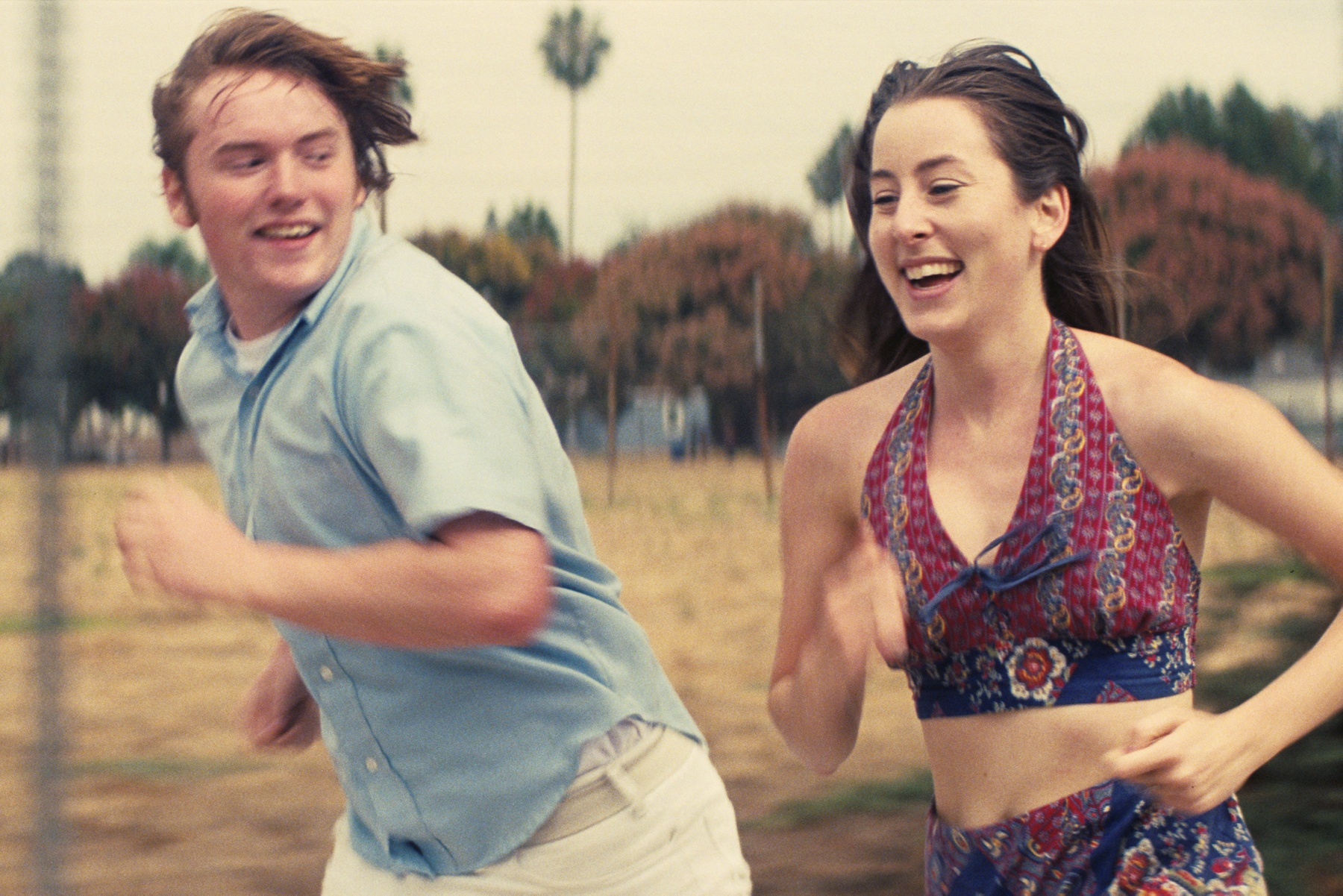 Licorice Pizza is undoubtedly a Paul Thomas Anderson movie. It's about growing up in Los Angeles, it's about love in Los Angeles, and it's about the promise in America. The characters of Gary Valentine (Cooper Hoffman) and Alana Kane (Alana Haim) are just two people, both trying to navigate the world, in a time where opportunity is abundant, living with the Hollywood lights in the background. On top of the incredibly charming performances by Hoffman and Haim, Licorice Pizza is hilarious, vibing with life, and the original brilliance of PTA. The cinematography is illuminating, the supporting cast is also a highlight of characters entering the story, and on top of it all, Licorice Pizza is a movie that makes you feel alive.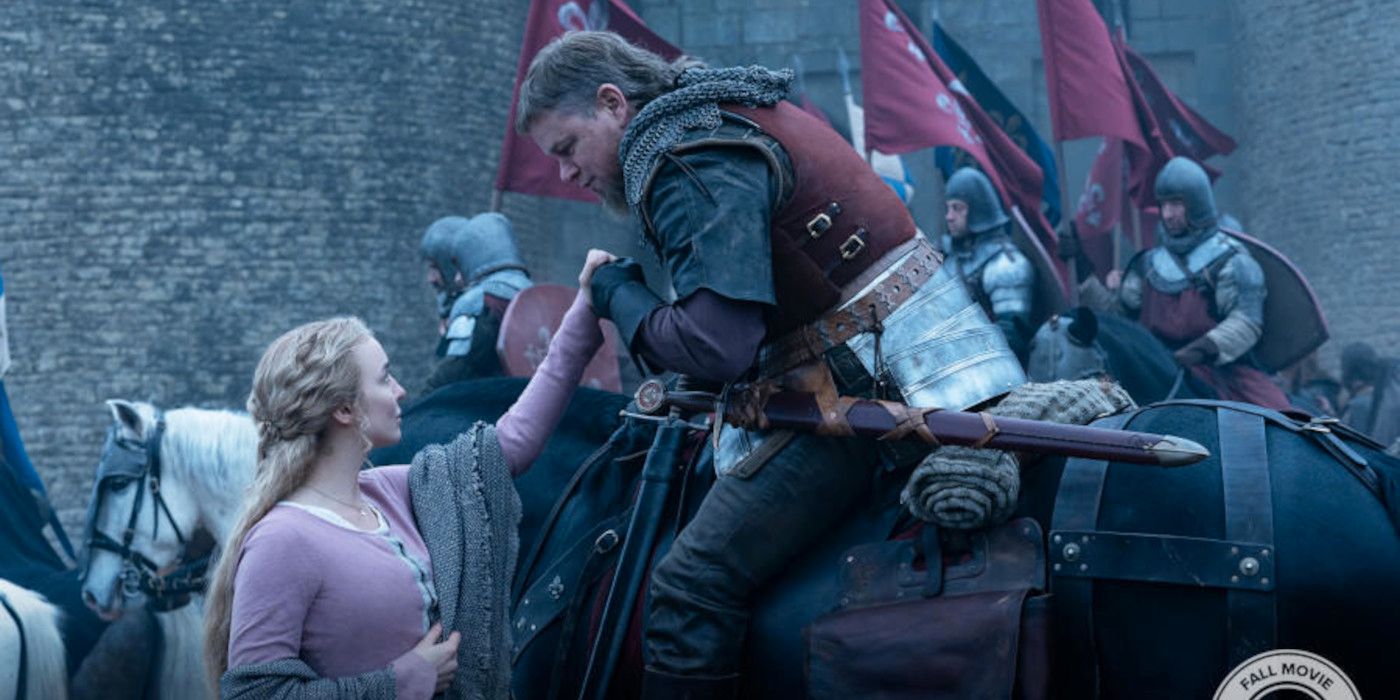 Like most years, my 1 & 2 are basically interchangeable. If I could make a 1a and 1b I would, but that's not how these lists work. The reason why The Last Duel is #2 is because if I had it my way, I would pick a Ridley Scott movie as #1 every year. I love his films- obviously since House of Gucci is #10- but The Last Duel is undoubtedly the better of his films this year. The Rashomon-style film- about a woman that was raped and how the three stories are told from different points of view- is a masterpiece of storytelling. Reuniting Ben Affleck and Matt Damon as screenwriters, and topped off with the impeccable writing of Nicole Holofcener, The Last Duel is a top to bottom perfect production. The performances are four of the best in 2021, led by Jodie Comer, fiercely managing the role of Marguerite, surviving in the world of men, unable to see their disgusting views, and speaking up in a time when women are treated as property. Above the performances- Matt Damon as Sir Jean de Carrouges and Adam Driver as Jacques Le Gris- both equally perfect in their roles, while Ben Affleck steals the show as the arrogant prince Pierre d'Alencon- it is the direction of The Last Duel that is the best of 2021. Ridley Scott plays all of his cards, showing he can stage a scene, take us back to 14th-century France, and make a movie that hits many of his notes about women surviving the world of feeble men. The Last Duel is a rousing success, worthy of being studied, watched over and over again, because each viewing will make a new impact on our emotions. They don't make enough movies like this anymore.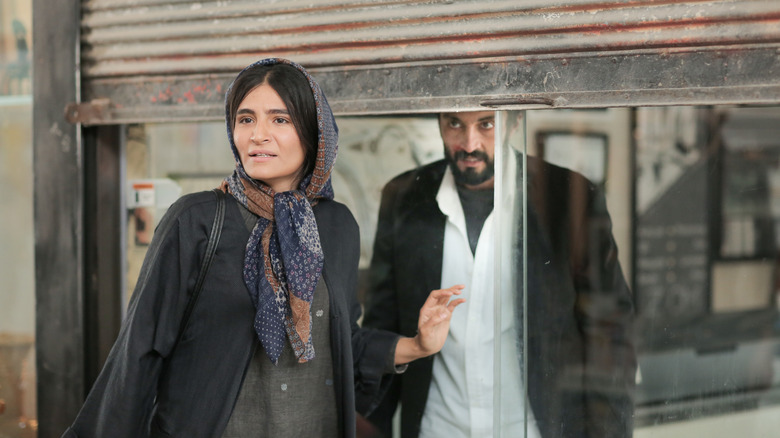 1: A HERO
My number one movie is A Hero, which cements Asghar Farhadi as not just a great director, but a storyteller that must be seeked out. His movies have a motivation to keep us talking, with A Hero it is about the words that people use, and how a minor detail can change the way a situation is perceived. Rahim (Amir Jadidi) is a man in prison because of a debt he has. When he is released from prison for a two-day leave, his girlfriend finds a purse of gold coins, but instead of using it to pay some of his debts, Rahim places a flyer out for it to be claimed. When he returns the money, his generosity is turned into a PR campaign for the prison system, making him A Hero, but only making his life worse than where he started. The moral conflict, the concept of "no good deed goes unpunished" is at the core, but it's also about how what you say matters. Words are misconstrued, stories are changed for people to look good, and the truth lies in the middle. A Hero is the exact kind of movie the world needs to see today. It's important to tell a story factually, never elaborating or embellishing, and Farhadi does it with a steady hand. His writing and directing seems simple, shooting his film in Iran, taking the bare minimum of a scenario and making it as complex as life can be. A Hero is enthralling, grabbing the audience with a conflict, reminding us that at the heart of it all is that life is human, which can be painful, beautiful, and as Farhadi makes it- heartbreaking. More movies need to be made like A Hero– it's perfect.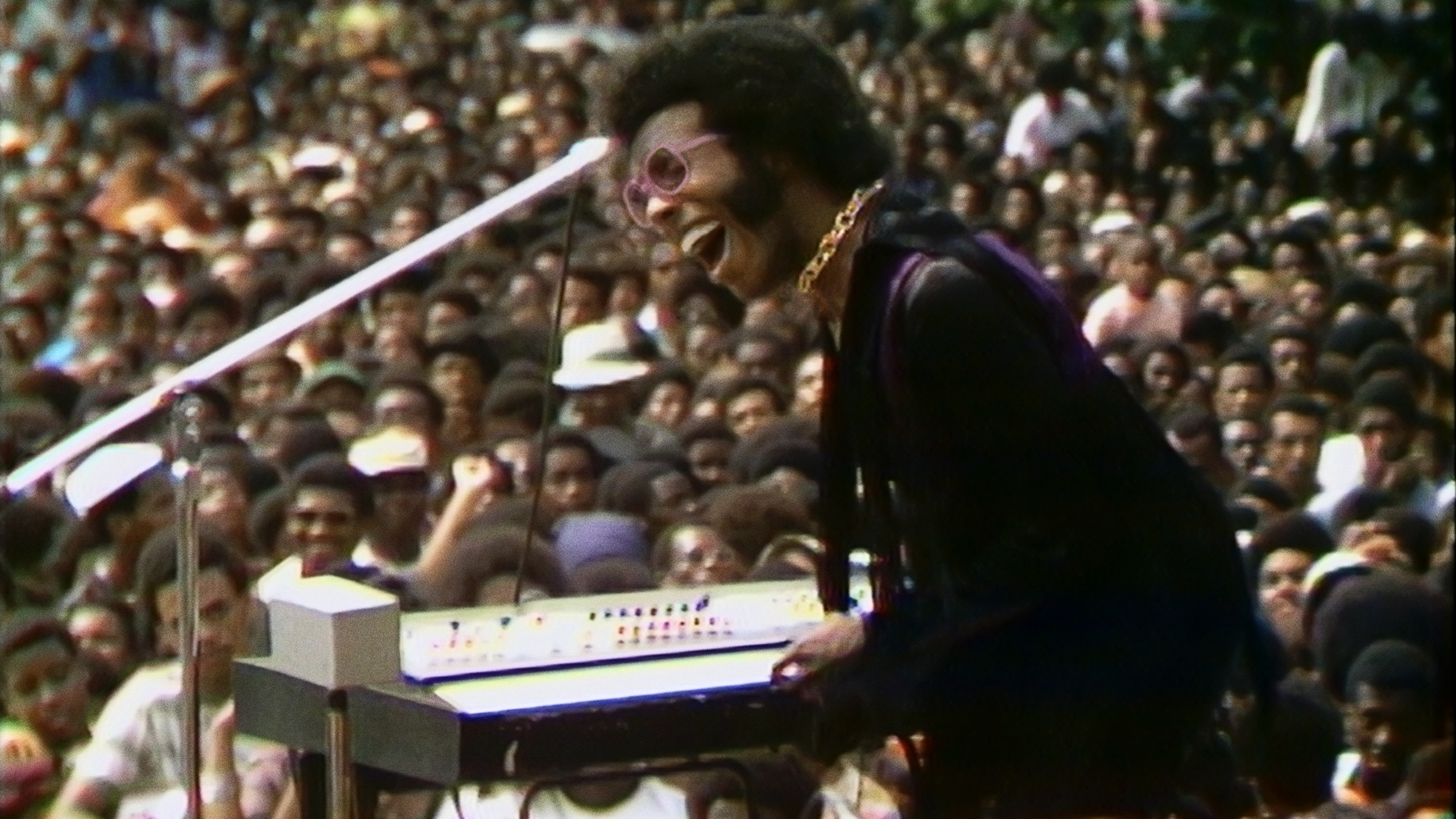 Top 10 Documentaries of 2021:
1) SUMMER OF SOUL (Directed by: Questlove)
2) ROADRUNNER (Directed by: Morgan Neville)
3) ALL THESE SONS (Directed by: Joshua Altman, Bing Liu)
4) THE RESCUE (Directed by: Elizabeth Chai Vasarhelyi, Jimmy Chin)
5) THE VELVET UNDERGROUND (Directed by: Todd Haynes)
6) IN THE SAME BREATH (Directed by: Nanfu Wang)
7) BILLIE EILISH: THE WORLD'S A LITTLE BLURRY (Directed by: R.J. Cutler)
8) STREET GANG: HOW WE GOT TO SESAME STREET (Directed by: Marilyn Agrelo)
9) PROCESSION (Directed by: Robert Greene)
10) DEAR MR. BRODY (Directed by: Keith Maitland)
2021 MOVIE AWARDS:
BEST SUPPORTING ACTRESS:
RUTH NEGGA- PASSING
OLGA MEREDIZ- IN THE HEIGHTS
ARIANA DEBOSE- WEST SIDE STORY
RILEY KEOUGH- ZOLA
CATRIONA BALFE- BELFAST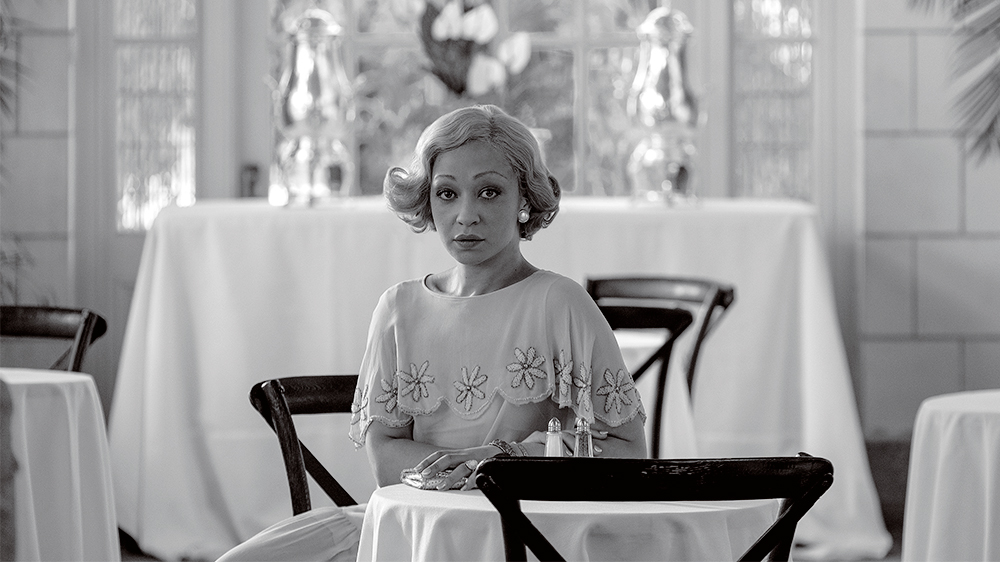 BEST SUPPORTING ACTOR:
BEN AFFLECK- THE LAST DUEL
JEFFREY WRIGHT- THE FRENCH DISPATCH
IDRIS ELBA- THE HARDER THEY FALL
AL PACINO- HOUSE OF GUCCI
KODI SMIT-MCPHEE- THE POWER OF THE DOG
WINNER: JEFFREY WRIGHT- THE FRENCH DISPATCH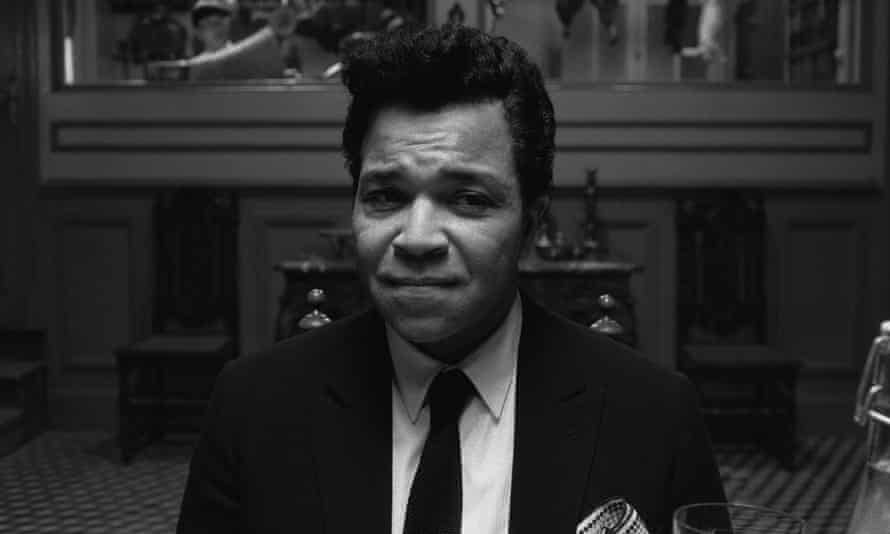 BEST ACTRESS:
LADY GAGA- HOUSE OF GUCCI
TESSA THOMPSON- PASSING
JODIE COMER- THE LAST DUEL
TAYLOUR PAIGE- ZOLA
WINNER: ISABELLE FUHRMAN– THE NOVICE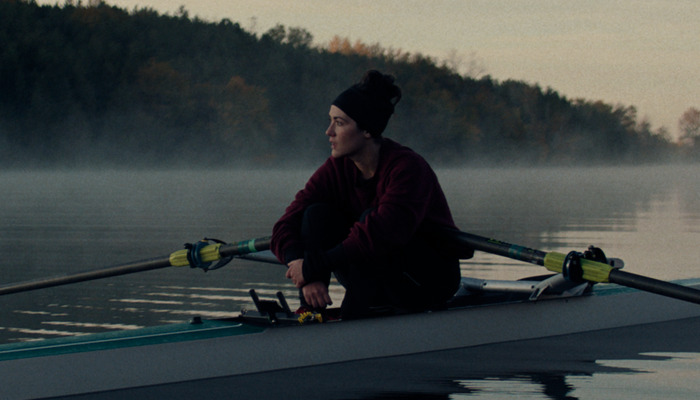 BEST ACTOR:
AMIR JADIDI- A HERO
DENZEL WASHINGTON- THE TRAGEDY OF MACBETH
NICOLAS CAGE- PIG
BENEDICT CUMBERBATCH- THE POWER OF THE DOG
COOPER HOFFMAN- LICORICE PIZZA
WINNER: NICOLAS CAGE- PIG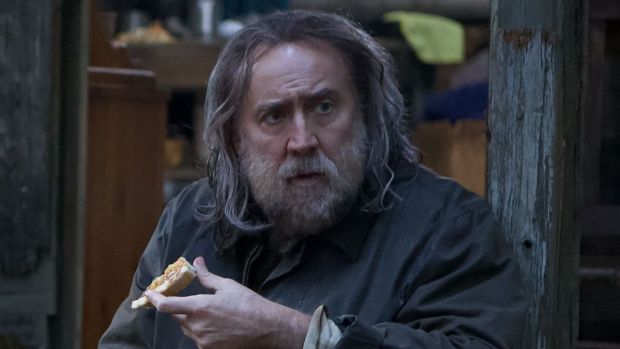 BEST DIRECTOR:
RIDLEY SCOTT- THE LAST DUEL
PAUL THOMAS ANDERSON- LICORICE PIZZA
JANE CAMPION- THE POWER OF THE DOG
REBECCA HALL- PASSING
ASGHAR FARHADI- A HERO
WINNER: RIDLEY SCOTT- THE LAST DUEL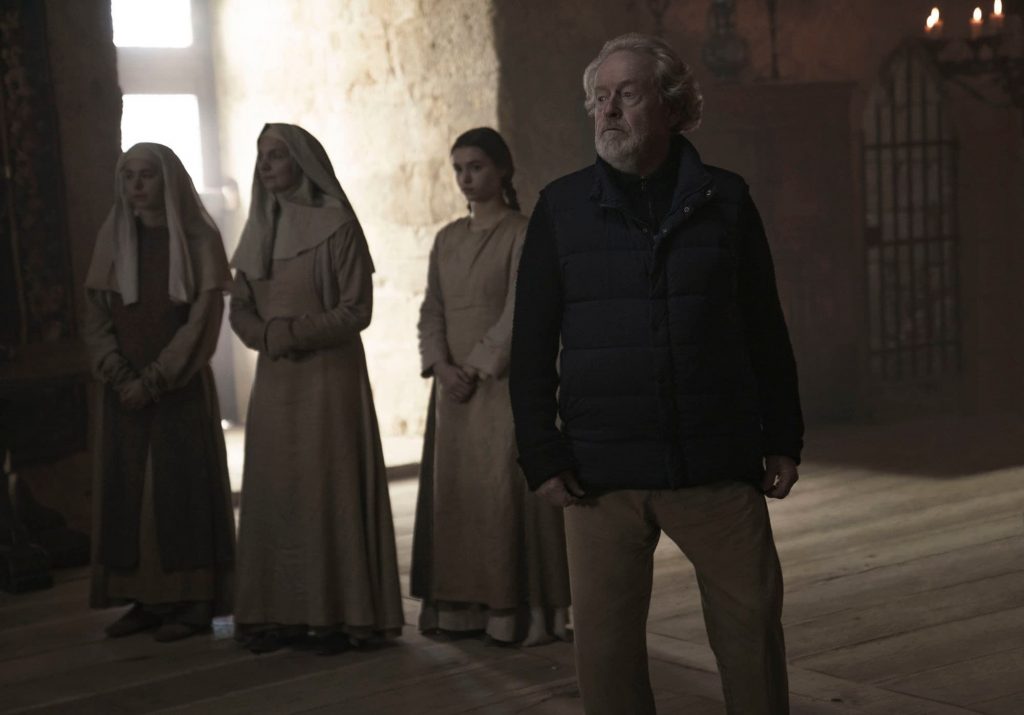 BEST PICTURE:
A HERO– ASGHAR FARHADI
THE LAST DUEL– RIDLEY SCOTT
LICORICE PIZZA– PAUL THOMAS ANDERSON
PETITE MAMAN– CÉLINE SCIAMMA
WINNER: A HERO– ASGHAR FARHADI