2023 Chicago Critics Film Festival Preview- Five Must-See Movies
To hit 10 years of existence is a great accomplishment. It means you are established and to make it that far you must be doing something right. The Chicago Critics Film Festival arrives this weekend at the Music Box Theatre— kicking off Friday, May 5th and closing on Thursday, May 11th– and celebrating its tenth installment. As someone who has been at all ten festivals, I can unequivocally say that these 10 years are not a fluke. The group known as the Chicago Film Critics Association has made their film festival the best in the city of Chicago, putting together a week of films that often sum up the collection of buzz-worthy movies from Sundance, Slamdance, SXSW, and more. What's most surprising about this year's slate is that they are going all out in a way that only film critics can, which is gathering movies that audiences might not know much about. That's what makes this festival so special. They don't try to compile movies that audiences can see in a week at the megaplex but genuinely choose something that deserves the spotlight, including the Sundance hit Past Lives, the horror independent film birth/rebirth, and the newest film from Christian Petzold in Afire. If you haven't heard too much about these then that's a good thing because the Chicago Critics Festival is about taking a chance and giving attention to movies that deserve it. As always, I am excited to attend and AMovieGuy.com loves to pick a few that you might want to see as well. Give it a read here: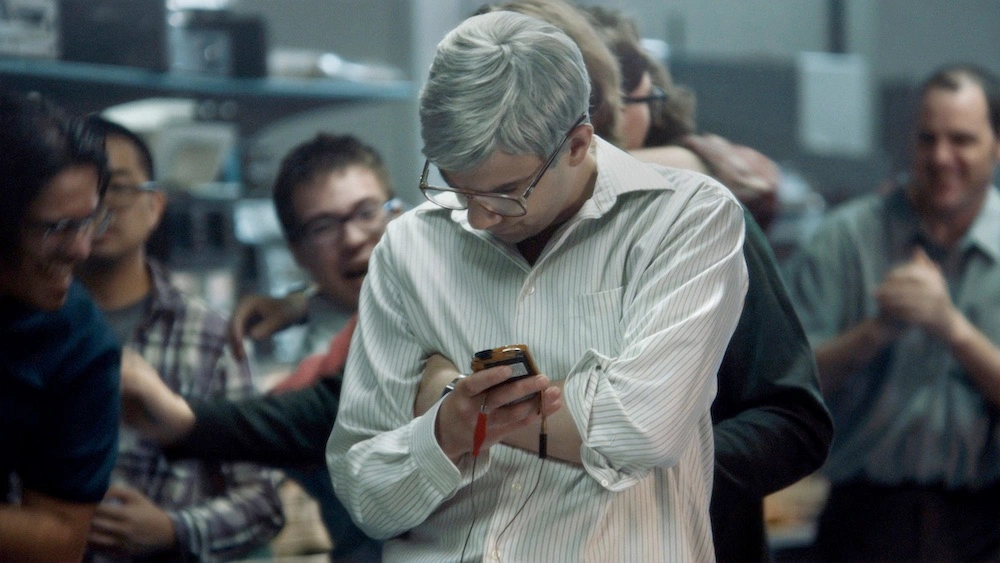 MOVIE: BLACKBERRY
DIRECTED BY: MATT JOHNSON
FRIDAY MAY 5TH, 2023 @7PM
A movie that flew under the radar at SXSW this year was director Matt Johnson's true-story drama Blackberry. But the Chicago Film Critics Association never disappoints with their opening night film which is why I am incredibly excited to see this one. It tells a ripped-from-the-headlines tale of engineer Mike Lazaridis (played by Jay Baruchel) and businessman Jim Balsillie (Glann Howerton) on how they made the Blackberry phone the most successful mobile device overnight. There are not too many Blackberries in use today so for every rise there is often a fall and that makes me incredibly curious to see exactly how Johnson brings this dramatic story to life.
MOVIE: BROOKLYN 45
DIRECTED BY: TED GEOGHEGAN
SATURDAY MAY 6TH, 2023 @9:45PM
Brooklyn 45 marks the third film for writer/director Ted Geoghegan. It's safe to say that the director- who has typically worked in genre films– has established that he is not going to make anything predictable. His first two were a horror film and a Native American Western and with Brooklyn 45 he is taking audiences back to the WWII era. It's about a group of war veterans that gather at a friend's house for drinks and discussion but end up performing a seance to connect with one character's late wife. Of course, the unexpected is going to happen but what audiences will be more surprised by is just how great the acting is. It's a packed cast with Anne Ramsay, Larry Fessenden, Jeremy Holm, and Ron E. Rains, all delivering some of their best performances yet. It helps to have a sharp script from Geoghegan and it will be the one movie at the Critics Fest that has horror fans buzzing.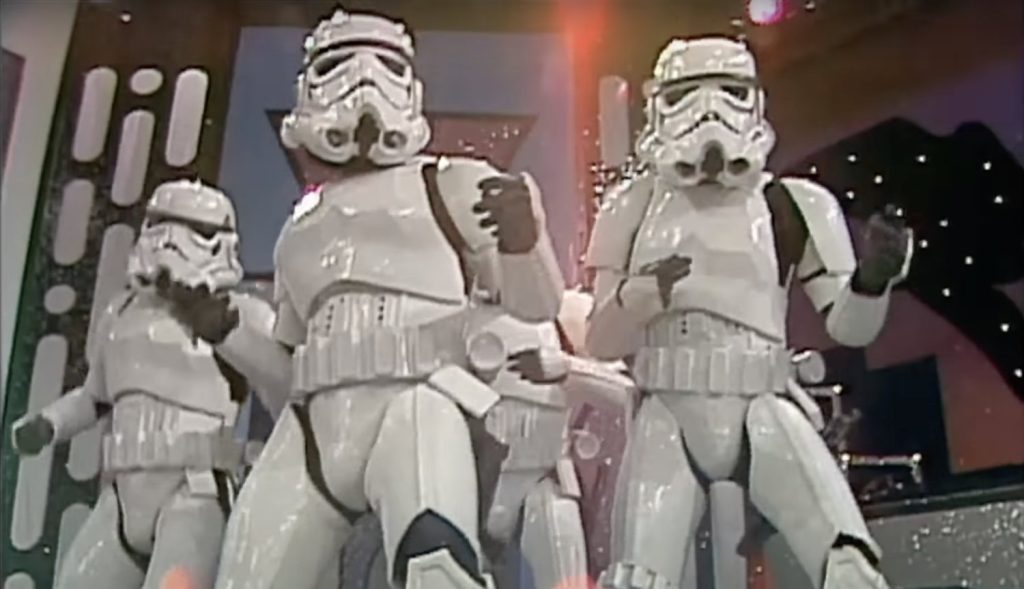 MOVIE: A DISTURBANCE IN THE FORCE: HOW THE STAR WARS HOLIDAY SPECIAL HAPPENED
DIRECTED BY: STEVE KOZAK, JEREMY COON
SATURDAY MAY 6TH, 2023 @12AM
I've always heard about the Star Wars Holiday Special but I've never actually seen it. Although I haven't rectified that yet, I hope to see the next closest thing, which is the documentary A Disturbance in the Force: How the Star Wars Holiday Special Happened. The general consensus is that the Holiday Special is so bad that it has been a big embarrassment for all those involved, which intrigues me to see just exactly how something like this could have happened. Directors Steve Kozak and Jeremy Coon have all the archived footage, interviews with those connected to the production, and yes, never before seen footage of just how truly bonkers this show was. It's playing at midnight and that should be one crowd you want to see it with.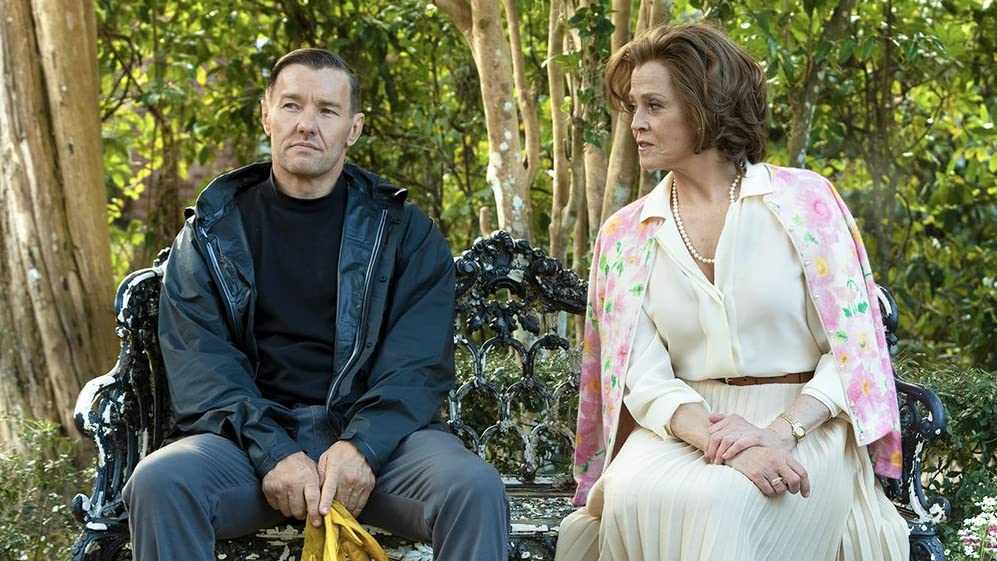 MOVIE: MASTER GARDENER
DIRECTED BY: PAUL SCHRADER
SUNDAY MAY 7TH, 2023 @2:15PM
Master Gardener is the third installment in director/writer Paul Schrader's films about isolated men. It has a cast of Joel Edgerton and Sigourney Weaver and that is more than enough for me. You throw on top of it the complex writing of Schrader– who wrote Taxi Driver and Raging Bull to name a few– and you get a must-see movie. This story involves a horticulturist named Narvel Roth (Edgerton) who takes care of the garden grounds of a wealthy estate owned by Mrs. Haverhill (Weaver). There is a darker past to our lead character, and if First Reformed and The Card Counter have already shown us, Schrader is interested in telling stories about flawed men, searching for forgiveness in a bleak world. The films of Schrader can be an acquired taste but his films are pieces of work that grow into a sight you never forget.
MOVIE: PAST LIVES
DIRECTED BY: CELINE SONG
TUESDAY MAY 9TH, 2023 @7PM
Undoubtedly the most popular and critically acclaimed film at this year's Chicago Critics Festival is Past Lives. The film by director Celine Song was a major hit at the Sundance Film Festival and with such high marks, it's even more impressive that it's her first feature. The story is about Nora and Haw Sung, two childhood friends that reconnect 20 years later. It sounds like an incredibly romantic film, about two people confronted by love and destiny, for just one week. It's not just that Past Lives is the most buzz-worthy film at the Chicago Critics Festival, it's the perfect example of how this festival will always have a movie for audiences to talk about, and seeing movies of this magnitude at the Music Box Theatre is just too good to leave in the Past.
THERE WILL BE PLENTY OF OTHER MOVIES PLAYING AND WILL BE REVIEWED FROM THE 2023 CHICAGO CRITICS FILM FESTIVAL. CHECK BACK SOON ON AMovieGuy.com FOR MUCH MORE COVERAGE. GET FESTIVAL PASSES HERE.
Written by: Leo Brady
leo@amovieguy.com