2022 Fantastic Fest Preview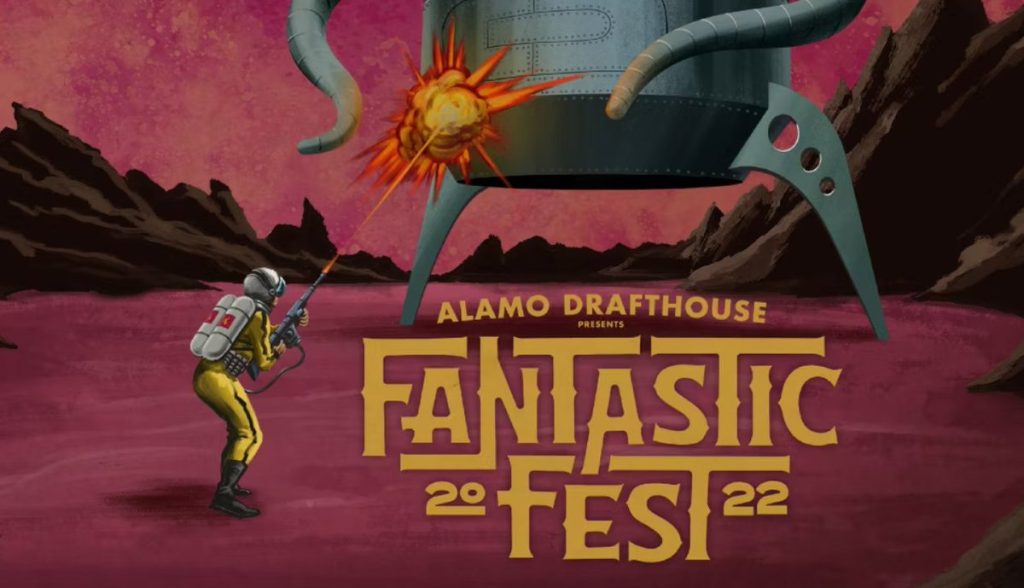 Fantastic Fest 2022 is going to be one to remember. Maybe not for all the reasons the programmers are hoping for- the movies will be great, I don't doubt it- but this will be the first film festival that AMovieGuy.com is covering in person since before the pandemic started. That means a lot, it means a revival to the joy of life, and it will certainly be memorable. The nerves are high with anticipation and the excitement for seeing film critics, fans, actors, and filmmakers basking in the joy that is the community at a film festival. Austin, Texas is the destination with a long list of genre films, a tribute to the work of the great Chan-wook Park, new movies such as The Banshees of Inisherin, documentaries about Chucky, and so much more. It's going to be hard to not have a good time and the focus will be going with the flow for AMovieGuy.com. That means for our Fantastic Fest preview it's a highlight of movies we think you should see and movies we can't wait to check out ourselves. One thing is for sure, this is going to be a Fantastic Fest we won't forget: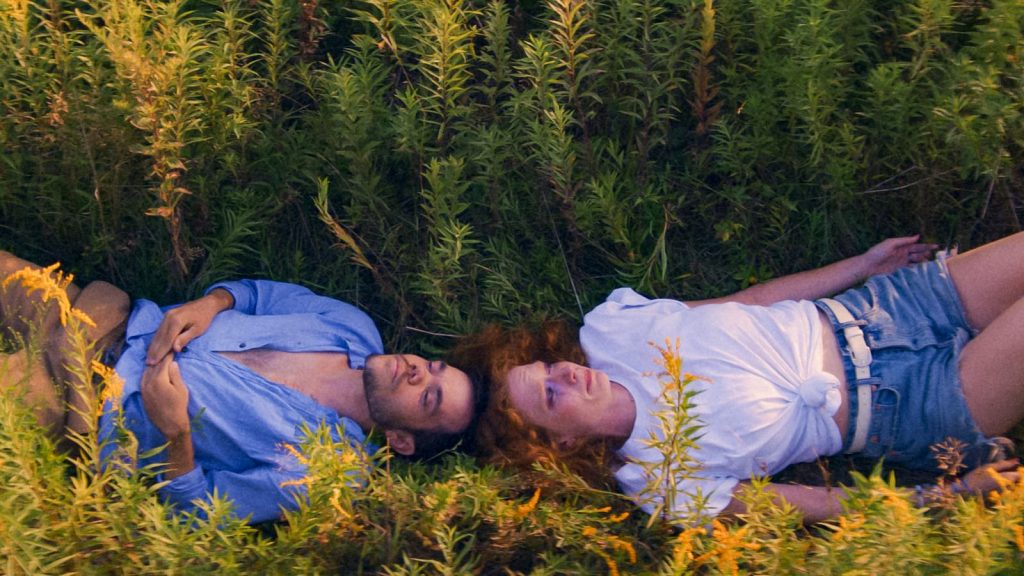 UNIDENTIFIED OBJECTS
STARRING: MATTHEW JEFFERS, SARAH HAY
DIRECTED BY: JUAN FELIPE ZULETA
SCREENING: Friday September 23rd @11:00AM & Wednesday September 28th @ 5:30PM
Typically with film festivals I am going to talk about movies that deserve attention it might not usually receive. That describes Unidentified Objects. It's not a flashy pick but it's certainly a beautiful film, about two people on a road trip with the destination being a location in Newfoundland to meet with creatures from outer space. It stars Matthew Jeffers and Sarah Hay, playing neighbors that need one another in more ways than one, with Hay playing Winona, a woman seeking her neighbor Peter's help in getting to her final stop. The movie is about the journey and not the destination, with a pair of strong performances, probably two of the best you will see at Fantastic Fest. It's light on its feet, strong with its emotion, and earns its indie charm status right away. I hope you will discover Unidentified Objects.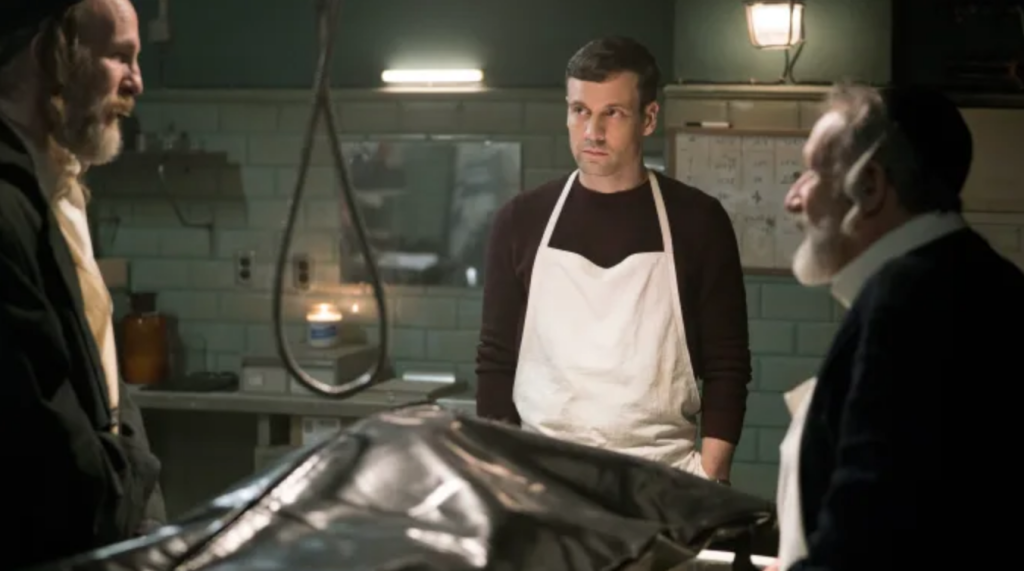 THE OFFERING
STARRING: NICK BLOOD, EMILY WISEMAN, ALLAN CORDUNER, PAUL KAYE
DIRECTED BY: OLIVER PARK
SCREENING: Friday September 23rd @11:50PM & Wednesday September 28th @ 8:45PM
One of the biggest surprises of the fest will have to be The Offering, which succeeds at just about every kind of scare it has to offer. Jump, creature, and practical effects are all used to conjure up terror in director Oliver Park's first feature film. It starts with a son, Art (Nick Blood) and his wife Claire (Emily Wiseman) going back home to New York to reconcile with his father Saul (Allan Corduner). This gathering comes after the passing of his mother, where his father operates a hasidic Jewish morgue, but when the body of a man enters into the house with a demon trapped inside, everyone around the house becomes another spirit to feed on. The themes of loss and protecting family are present and what rises to the top is Park's ability in the horror craft, creating authentic scares, both dark and disturbing, which reminded me of The Autopsy of Jane Doe meets Rosemary's Baby. It will be even better to see with the Fantastic Fest crowds.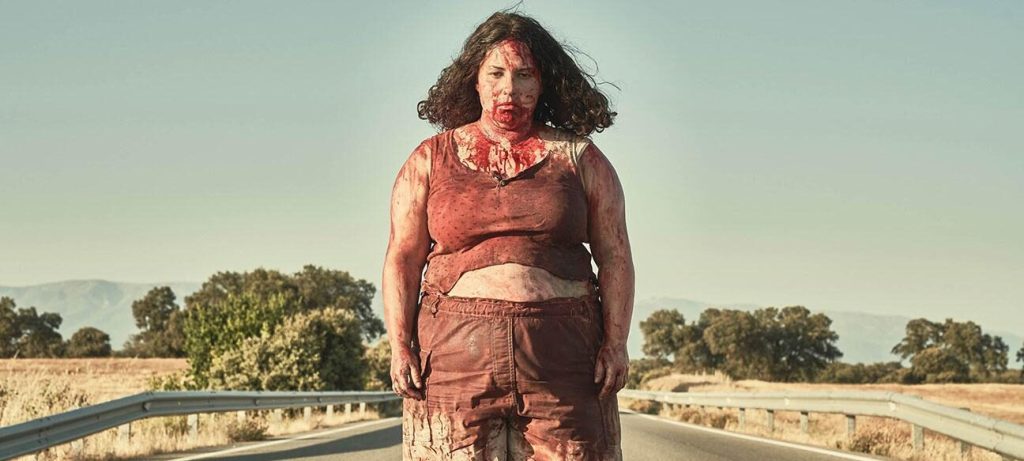 PIGGY
STARRING: LAURA GALAN, CARMEN MACHI, PILAR CASTRO, FERNANDO DELGADO-HIERRO
DIRECTED BY: CARLOTA PEREDA
SCREENING: Sunday September 25th @5:25PM & Thursday September 29th @ 5:00PM
One movie that eluded me during the early film festival runs was the Spanish horror film Piggy and catching it is worth the wait for everyone. It's a horror film about a high school girl named Sara (Laura Galan stars), who helps her father work at his butcher shop, but is constantly bullied by other classmates in the neighborhood for her weight. What writer/director Carlota Pereda does well is subvert all expectations, where it begins with what could be a scary slasher, but turns into a terror of place and time. Similar to Speak No Evil, the themes of being nice to others and the conflict of those acts of kindness can be the difference between living and dying. Piggy sends Sara on a path that is both scary and unpredictable making it an easy pick for the festival.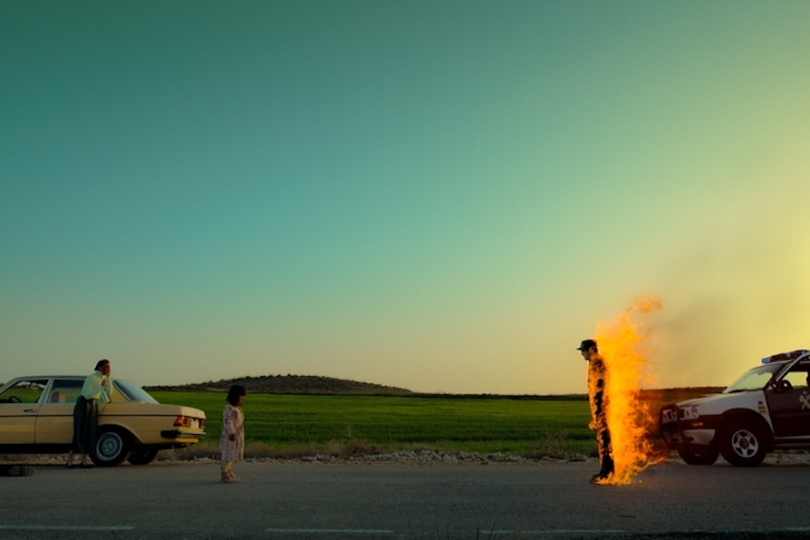 EVERYONE WILL BURN
STARRING: MACARENA GOMEZ, RODOLFO SANCHO, RUBEN OCHANDIANO
DIRECTED BY: DAVID HEBRERO
SCREENING: Friday September 23rd @11:55PM & Tuesday September 27th @ 11:35AM
Sometimes the advertising just works. Soon after the movies of Fantastic Fest were announced the new poster for Everyone Will Burn (Y todos arderan) was released and it pictured a child staring at a man engulfed in flames. If that doesn't catch your eye then I don't know what will and director David Hebrero certainly wants to shake things up. I say that because Everyone Will Burn is about a mother (Macarena Gomez) losing her child and struggling to go on, only to become connected with a strange little girl that may be connected to a local legend of the apocalypse. If that means the results will bring plenty of chaos and brimstone then I am signed up for that. Everyone Will Burn certainly fits the criteria of taking a risk at Fantastic Fest in 2022.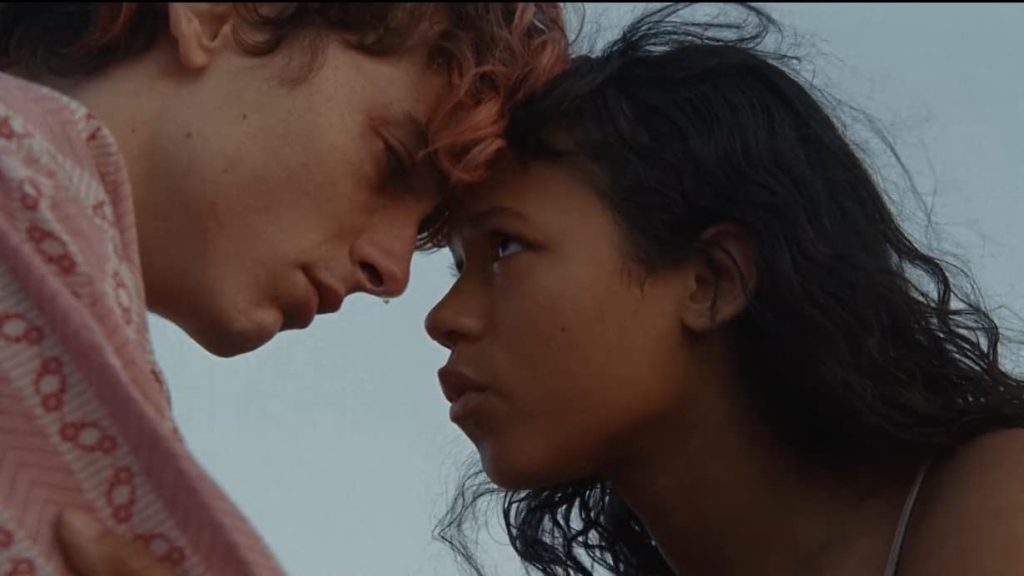 BONES AND ALL
STARRING: TIMOTHEE CHALAMET, TAYLOR RUSSELL, CHLOE SEVIGNY
DIRECTED BY: LUCA GUADAGNINO
SCREENING: Sunday September 25th @5:05PM & Monday September 26th @ 8:20PM
Luca Guadagnino and Timothee Chalamet working together is a way to perk my ears up. Especially because the last four films of Guadagnino have been hits, including his remake of Suspiria and the gentle heartbreak of Call Me by Your Name, and now he's combining both of those sentiments with Bones and All. When early buzz started for Bones and All the word was that it was a bloody romance. It involves a couple (played by Chalamet and Taylor Russell) that have been forced to live in the outskirts of the world because, well, they are cannibals. Sometimes romance can be found in the strangest of places and it sounds like Bones and All is a unique combination of all the things you look for at a film festival: romance and gore.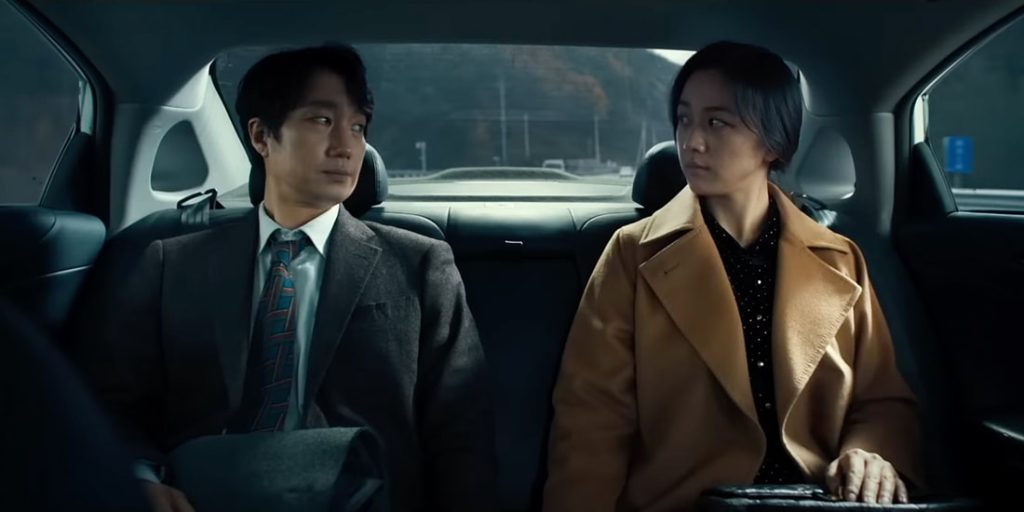 DECISION TO LEAVE
STARRING: TANG WEI, PARK HAE-IL, GO KYUNG-PYO, LEE JUNG-HYUN
DIRECTED BY: PARK CHAN-WOOK
SCREENING: Saturday September 24th @8PM & Tuesday September 27th @ 5:15PM
Just say Park Chan-wook and I am there. Decision to Leave is easily one of my most anticipated movies of 2022 and that anticipation is sky high going into Fantastic Fest. And going into it I am about as cold as possible, where I haven't seen the trailer, but the plot synopsis speaks of a detective investigating a man's death and somehow getting involved with the wife in the process of his work. As we all know, Park has already made a plethora of classics, and his follow up to The Handmaiden has met the early buzz with the director winning the Cannes award for Best Director, which means good things are in store.
KEEP FOLLOWING AMovieGuy.com FOR ALL THE COVERAGE OF FANTASTIC FEST SEPTEMBER 22ND-29TH IN AUSTIN, TEXAS.
Written by: Leo Brady
leo@amovieguy.com