2022 CIFF Coverage- Part 2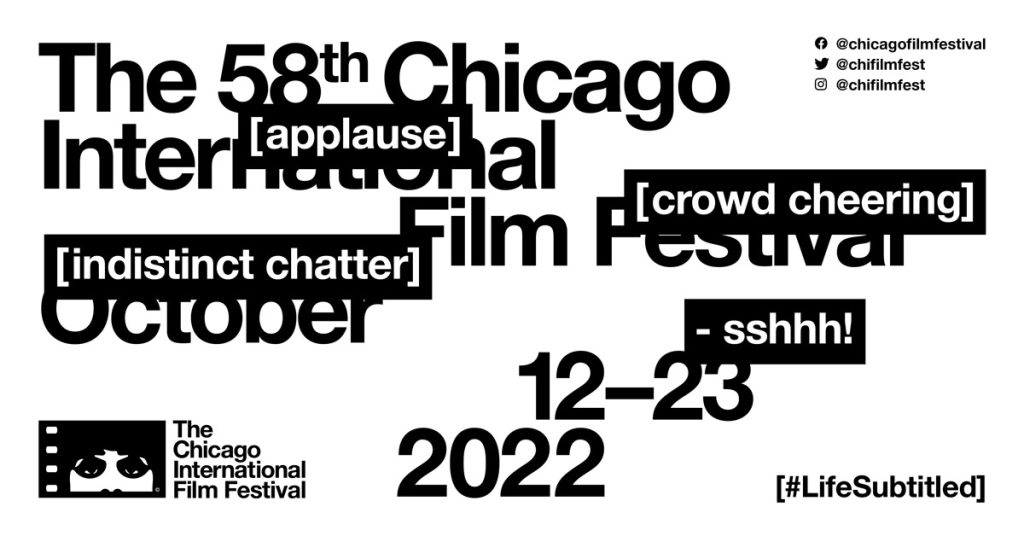 As the Chicago International Film Festival continues there's still so much in store. This week there will be major local premieres of the Knives Out sequel, Glass Onion, the highly anticipated new film from Oscar-winning director Martin McDonagh, The Banshees of Inisherin, and Sarah Polley's Women Talking. There is also an in-person tribute to actor Kathryn Hahn. Don't forget about all of the great shorts programs also on tap. There is much more to see at CIFF, with movies playing through Thursday, as well as some under the radar films I've already seen: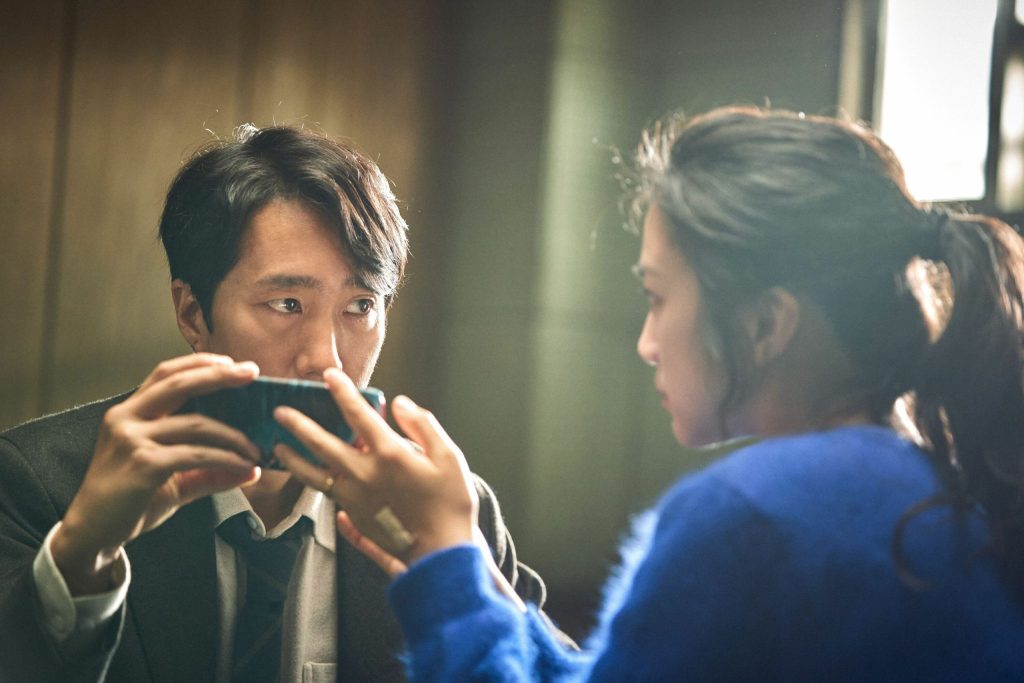 DECISION TO LEAVE
STARRING: TANG WEI, GO KYUNG-PYO, PARK HAI-IL
DIRECTED BY: PARK CHAN-WOOK
SCREENING: Monday, October 17 at 8:15 PM
South Korean filmmaker Park Chan-Wook (Old Boy), directed this neo-noir thriller about the mysterious fall of a man from a mountain. The wife of the deceased man is questioned by the detective who then falls for her. Is she the femme fatale? Could be. The narrative is very layered and complex. Settings are intertwined. Music is simultaneously whimsical at times while also full of tension. There's a playfulness here that reminds me of Alfred Hitchcock's North by Northwest. The cinematography is lush allowing the city to also play a character in the film. For some this could be challenge to keep up with but others will revel in its narrative experimentation.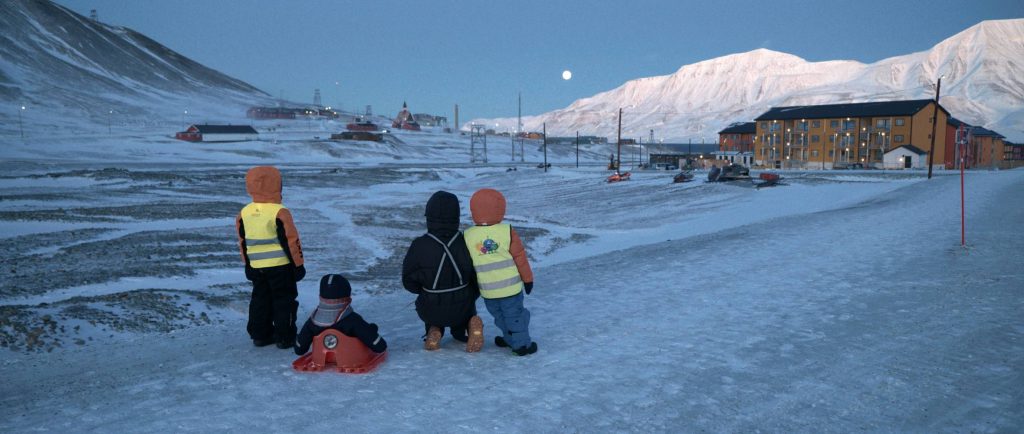 THE VISITORS
STARRING: ZDENKA SOKOLICKOVA
DIRECTED BY: VERONIKA LISKOVA
SCREENING: Sunday, October 16 at 2:30 PM & Tuesday, October 18 at 1:00 PM
The documentary The Visitors offers a fascinating account of how one family moved from Prague to one of the farthest reaches in the Northern Hemisphere: Svalbard – a region between Norway and the North Pole. Longyearbyen is one of its towns that requires no visa as long as you are able to make (or have) money to live there. Zdenka Sokolickova is a young anthropologist who is married with two small children. Her quest is to interview people living in town and find more about their views on its culture and politics. She interviews teachers, journalists, miners, a mayor, pastor, student, and many more. Are political and other social issues standing in their way to have the community they would like? This is a beautiful film to look at and a fascinating study of a very remote area of the world.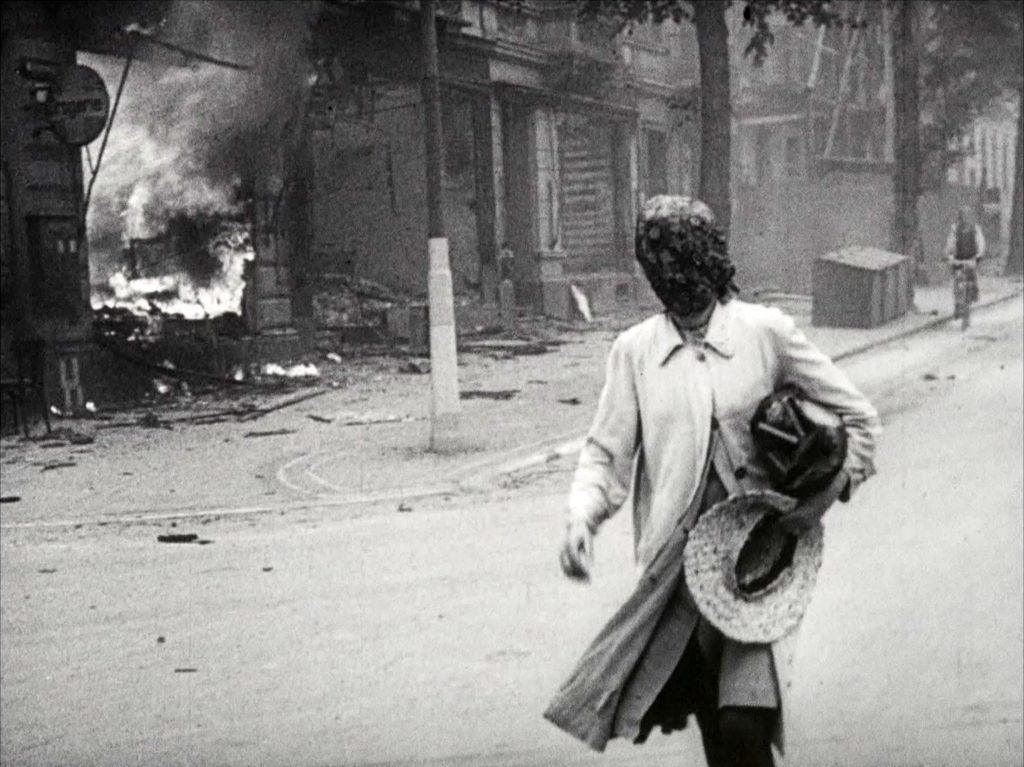 THE NATURAL HISTORY OF DESTRUCTION
DIRECTED BY: SERGEI LOZNITSA
SCREENING: MONDAY, October 17 at 5:30 PM & Wednesday, October 19 at 2:00 PM
The title of the new documentary The Natural History of Destruction is intentionally ironic. There's nothing natural about war and the death and destruction that results from it. That is, in part, what I think filmmaker Sergey Loznitsa is attempting here. Bringing to the screen archival footage from World War 2, Loznitsa illustrates the pre-war period, the bombings, and the continual build-up of our military resources to ultimately destroy more lives and cities. There is no narration but the footage is pristine and clearly well-preserved often blurring the lines between who is creating the destruction and who is victimized by it. Loznitsa questions if it is okay during war to target civilians and asks why we still do it. The sequences of archival footage are long and often disturbing but it does represent a piece of history that shouldn't be forgotten.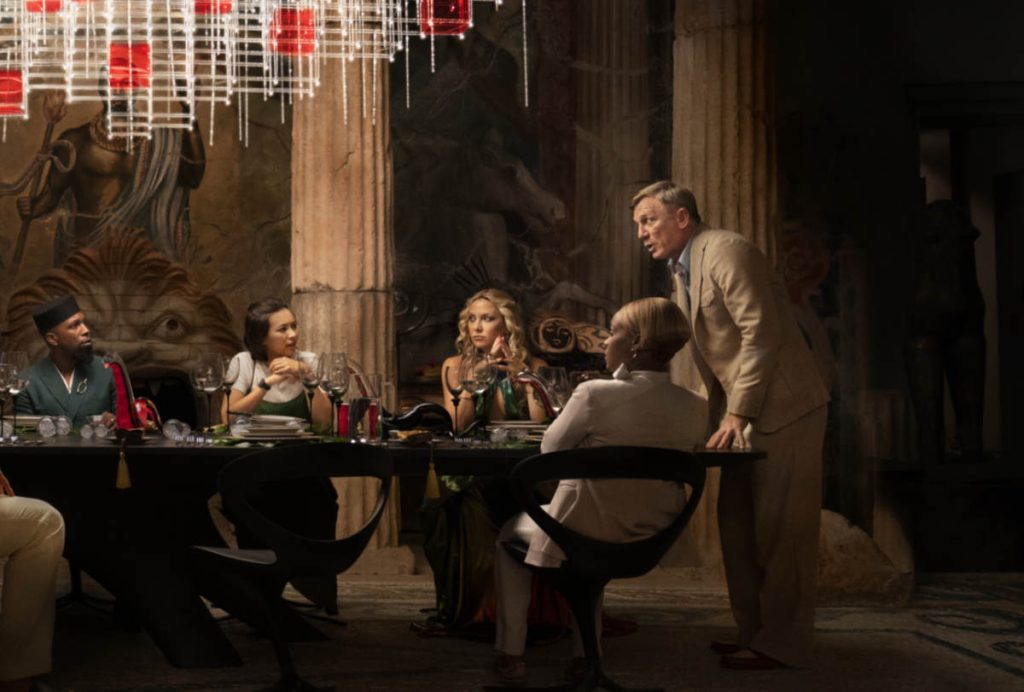 GLASS ONION: A KNIVES OUT MYSTERY
STARRING: DANIEL CRAIG, EDWARD NORTON, JANELLE MONAE, LESLIE ODOM JR.
DIRECTED BY: RIAN JOHNSON
SCREENING: Tuesday, Oct. 18. At 6:00 PM
The festival's Centerpiece screening at the Music Box Theater on October 18th is Rian Johnson's follow-up to the hugely popular film Knives Out. The new one, Glass Onion: A Knives Out Mystery, features a new cast of suspects including Edward Norton, Janelle Monae, Leslie Odom, Jr., Kate Hudson, and Kathryn Hahn (who is also receiving an In-Person Tribute with a Career Achievement Award.) Daniel Craig is back as Detective Benoit Blanc. The early reviews suggest this one will be a major crowd pleaser this Fall.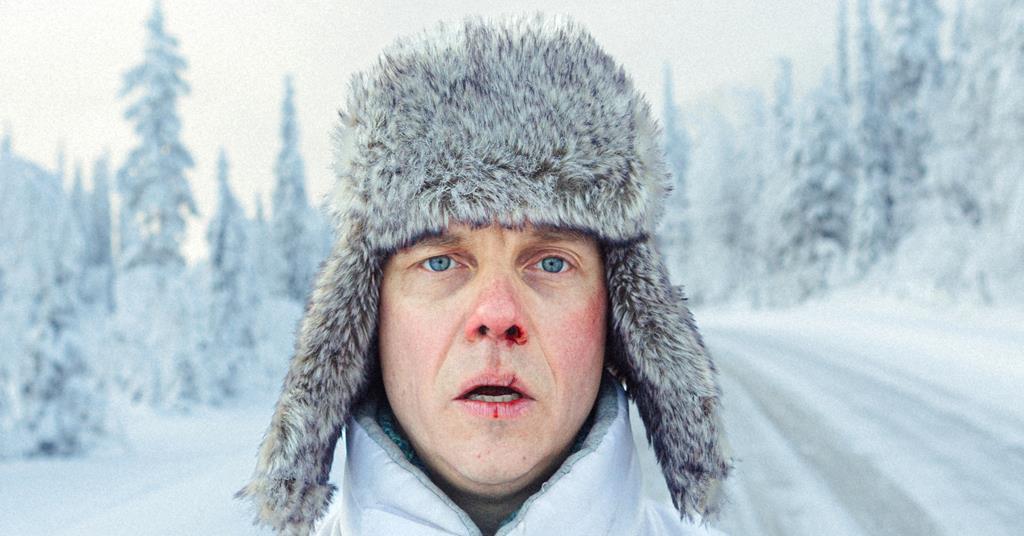 THE WOODCUTTER STORY
STARRING: JARKKO LAHTI, IIVO TUURI, HANNU-PEKKA BJORKMAN
DIRECTED BY: MIKKO MYLLYLAHTI
SCREENING: TUESDAY, OCTOBER 18 at 8:00 PM & Thursday, October 20 at 2:30 PM
Pepe is an optimist in a sea of pessimists. In fact, while everyone else is experiencing an existential crisis, Pepe doesn't yield while still not having the answers to life's biggest questions. That is the basic premise of the quirky and philosophical feature debut by Finnish writer/director Mikko Myllylahti. Shot in Finland during a seemingly snowy and cold winter, the film combines small town local character types often found in films such as the Coen Brothers' Fargo with the ponderings of David Lynch. The Woodcutter Story is charming while also being darkly funny, surrealistic, and enlightening. This comes highly recommended.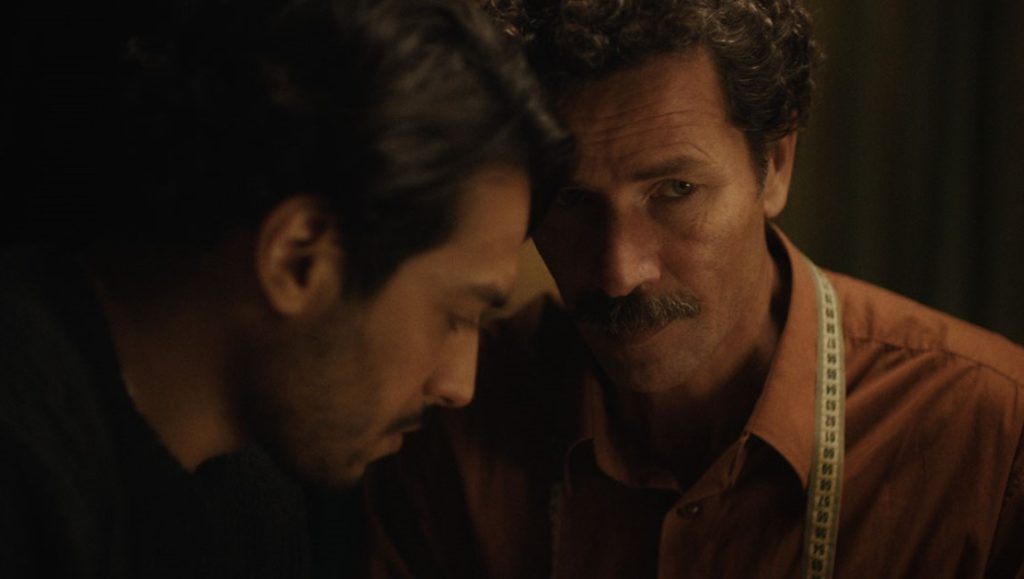 THE BLUE CAFTAN
STARRING: LUBNA AZABAL, SALEH BAKRI, AYOUB MISSIOUI
DIRECTED BY: MARYAM TOUZANI
SCREENING: Tuesday, October 18 at 8:15 PM and Wednesday, October 19 at 6:00 PM
In a small village in Morocco, Halim and his wife Mina run a caftan store which Halim inherited from his late father. Halim is deeply committed to his work and to the tradition associated with it. He doesn't use a sewing machine but spends as much time as is needed to meticulously craft a beautiful garment. Mina is intense, often angry, and keeps a watchful eye on all Halim does. Recently, a young apprentice named Youssef has been hired. The handsome man is just as committed but there are early indications that he and Halim have a mutual attraction. Like the stitch work that goes into making the caftans, the film itself takes its time in developing its story. However, for those who stay patient with it, they'll be rewarded with a truly powerful story about the delicate nature of love and the various roles it can play.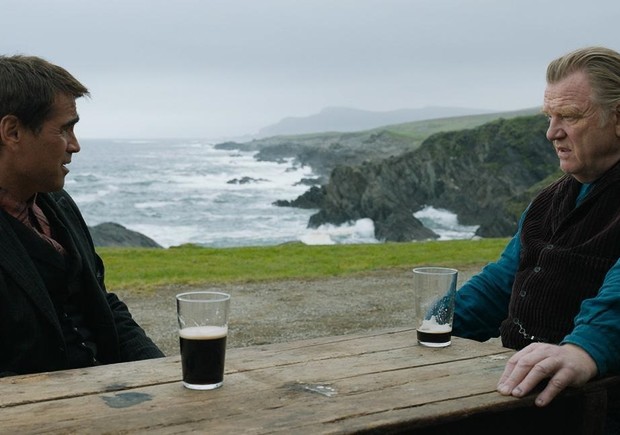 THE BANSHEES OF INISHERIN
STARRING: COLIN FARRELL, BRENDAN GLEESON
DIRECTED BY: MARTIN MCDONAGH
SCREENING: Wednesday, Oct. 19 at 8:15 PM
I'm particularly excited to see the latest from Martin McDonagh. Not only have I loved his stage plays (Beauty Queen of Leenane, The Cripple of Inishmaan, The Lieutenant of Inishmore, and Hangmen) but he's also directed two Oscar-winning films: 2004's short Six Shooter, and 2017's Three Billboards Outside of Ebbing, Missouri. Some might say that his best work though was the feature In Bruges from 2008, starring Colin Farrell and Brendan Gleeson. In his newest work, The Banshees of Inisherin, McDonagh once again teams up with the two actors playing lifelong friends who find themselves at an impasse when one abruptly ends their relationship. The film is said to infuse the dark elements from his plays with some commanding performances from both stars. (Oscar buzz is already brewing for Farrell as Best Actor.)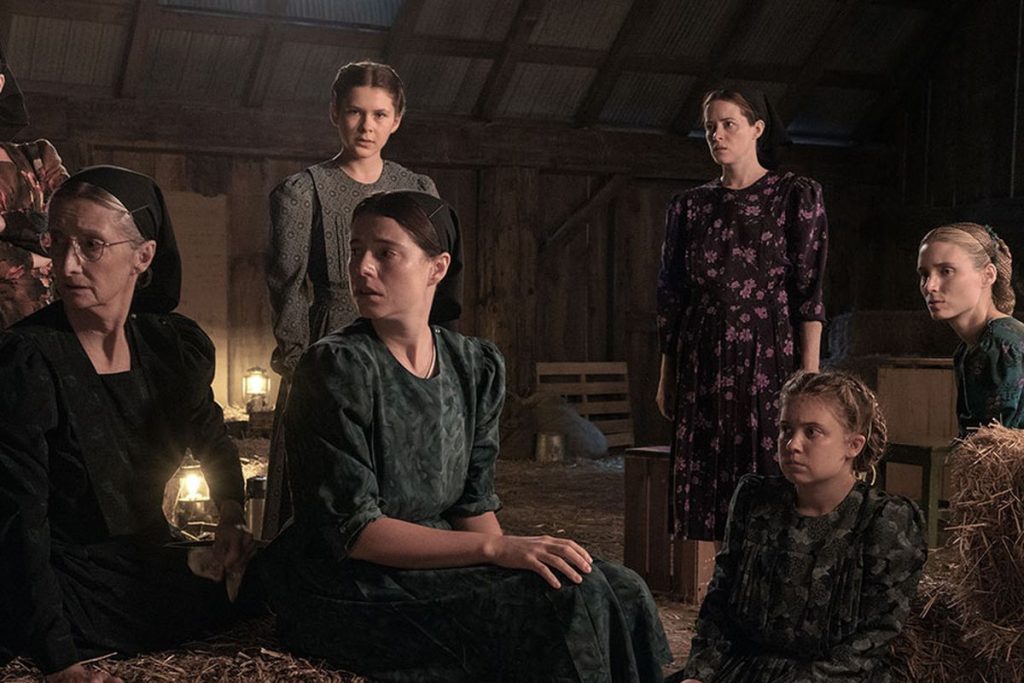 WOMEN TALKING
STARRING: ROONEY MARA, CLAIRE FOY, JESSIE BUCKLEY, BEN WHISHAW
DIRECTED BY: SARAH POLLEY
SCREENING: Thursday, October 20, at 6:30 PM
I'm a big fan of the directorial work of Sarah Polley (Away from Her, Take this Waltz, Stories We Tell.) Her latest, Women Talking is her first feature in ten years. From all of the initial buzz, this one will be a serious Oscar contender. It's based on a novel by Miriam Toews about a group of women in an isolated religious colony as they struggle with their faith and sexual assaults. The premise is intense but the word is that the film is also filled with humor and rich character studies.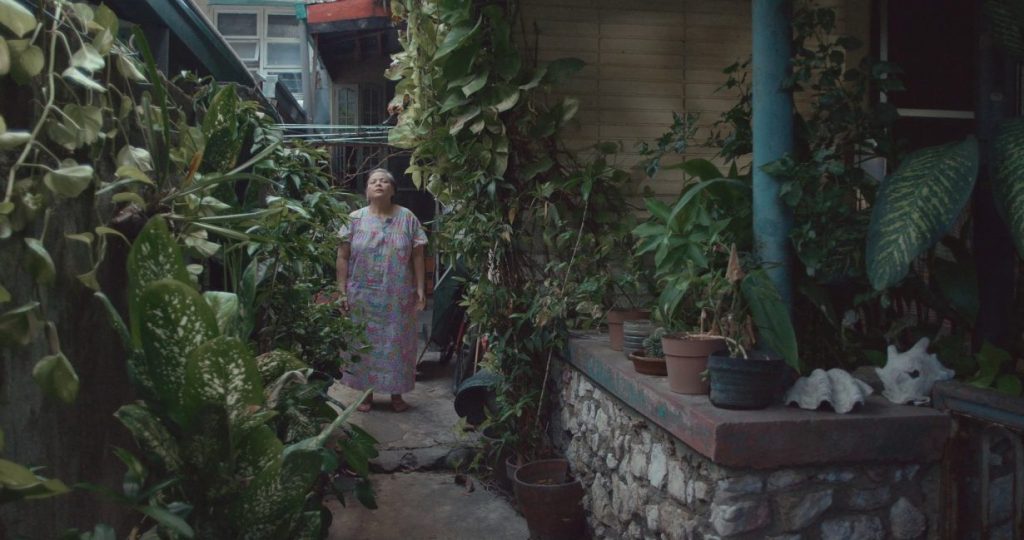 LEONOR WILL NEVER DIE
STARRING: SHEILA FRANCISCO, BONG CABRERA, ROCKY SALUMBIDES
DIRECTED BY: MARTIKA RAMIREZ ESCOBAR
SCREENING: Thursday, Oct. 20 at 8:00 PM & Saturday, Oct. 22 at 10:30 PM
This is one of the best films from the festival that I have already seen. It's a film for anyone who loves movies, screenwriting, and the filmmaking process. Sheila Francisco stars as Leonor Reyes, a Filipino screenwriter whose best days are behind her. She can't pay her electric bill and is still grieving the loss of her son some ten years earlier. When she discovers an ad which offers to pay people for their screenplays, Leonor decides to dust off an uncompleted script. Outside one day she is hit with a falling air conditioner and winds up in a coma. What follows is a journey that takes Leonor into the very screenplay she has been writing. It may sound dark but this is one of the most highly entertaining films I've seen this year filled with appropriately cheesy action fight scene, the dead talking to the living, and films within films within films. It's a lot of fun and I highly recommend.
ALL COVERAGE BY FILM CRITIC DAN PAL.