2022 CIFF Coverage- Part 3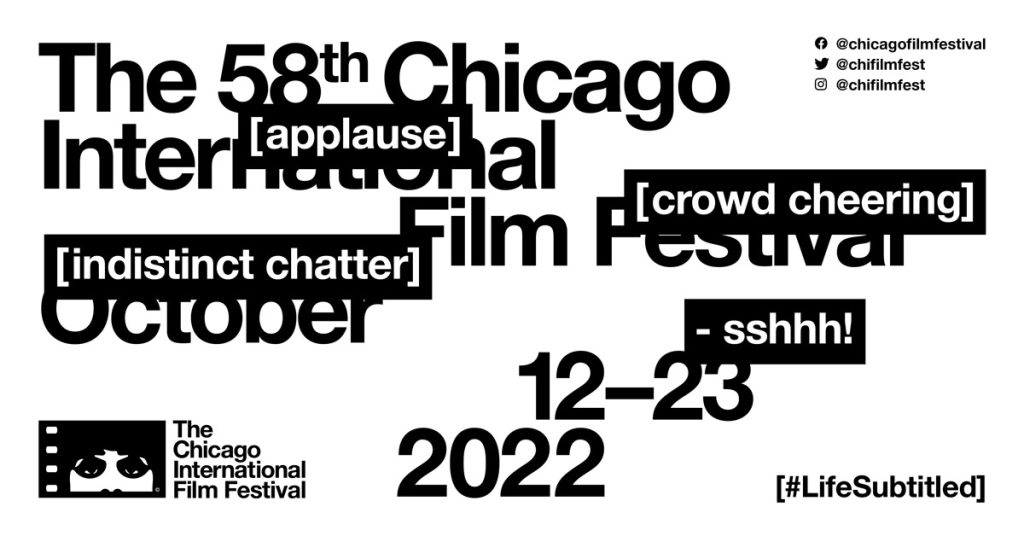 As the Chicago International Film Festival winds down there is still quite a bit available for people to see. In addition to the many films I detail below, Anna Diop will be on hand Friday October 21 at a screening of the very good thriller in which she stars, Nanny, to receive the Rising Star Award. Also on tap is an Artistic Achievement Award on Saturday, October 22 to actor Jonathan Majors at a screening of his new Korean War set film Devotion. That same day award winning composer Kris Bowers will be conducting a masterclass on film/television composing. Sunday, October 23 marks the end of the festival with a screening of Noah Baumbach's adaptation of Don DeLillo's novel White Noise. The Best of the Fest will be revealed and screened throughout the final day also. So, it's not over yet! Here are some of the key films: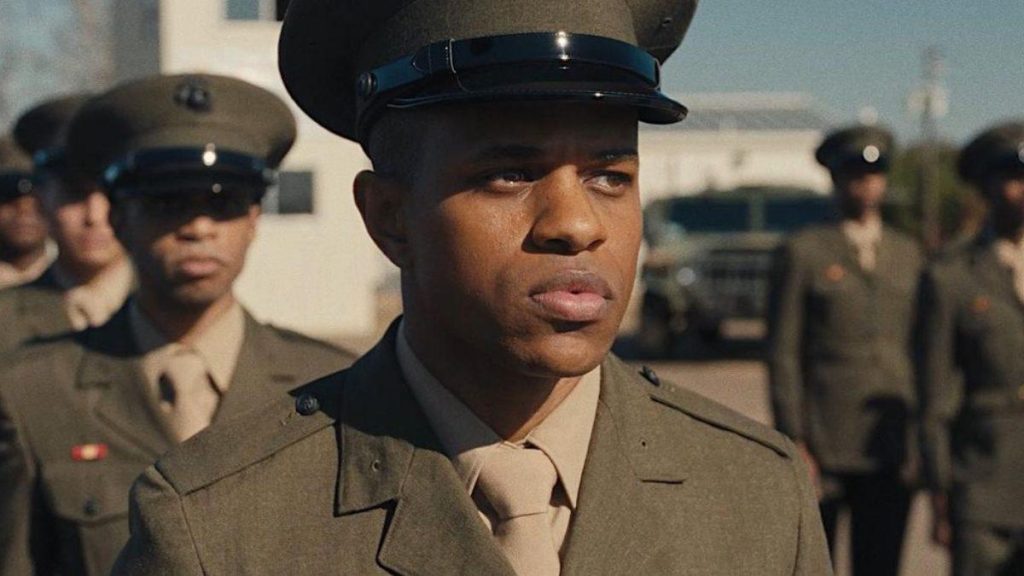 THE INSPECTION
STARRING: JEREMY POPE, GABRIELLE UNION, RAUL CASTILLO
DIRECTED BY ELEGANCE BRATTON
SCREENING: Thursday, October 20 at 6:00 PM & Saturday, October 22, at 8:15 PM
The Inspection is the disturbing and inspiring story of Ellis French, a young man so downtrodden that even his religious own mother has little faith in his ability to change. Her biggest issue is his sexual orientation. To show himself, and perhaps his mother, that he can make something of himself, French decides to join the Marines. The film spends a good deal of its first act centering on the drive French has to excel in this new world while being taunted and beaten for being gay. Yet love and respect are found in the second half of the film as French, and some of the others around him, grows in spite of these setbacks. The film in part puts a spotlight on the military with a clear message that anyone should be able to serve the country regardless of their differences in race, sexual orientation, and ethnicity. With very powerful performances from Jeremy Pope as French, Gabrielle Union as his mother, and Raul Castillo as one of the troop leaders, this film will likely garner plenty of awards attention this season.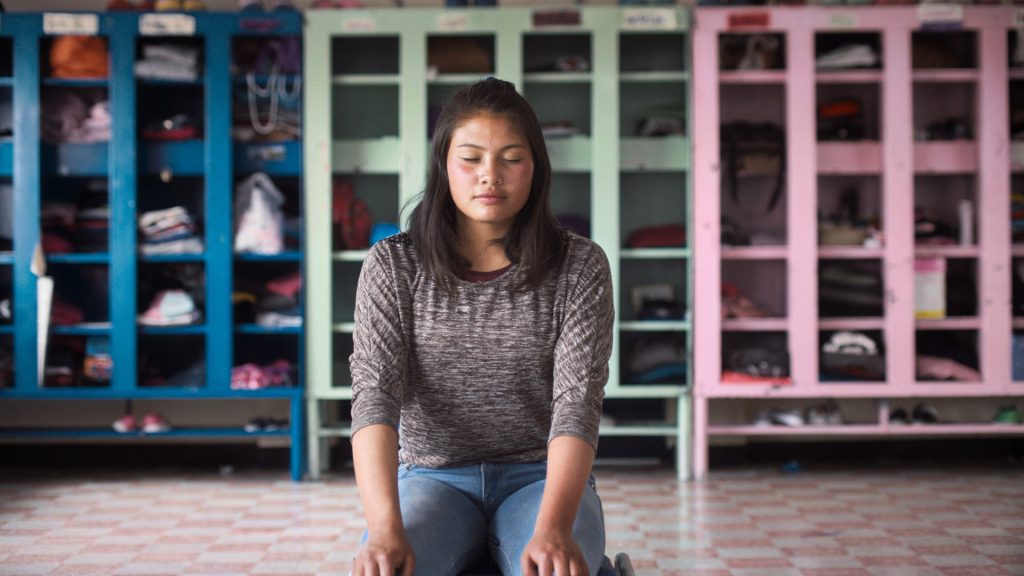 ALIS
DIRECTED BY: NICHOLAS VAN HEMELRYCK, CLARE WEISKOPF
SCREENING: Thursday, October 20 at 6:00 PM & Friday, October 21 at 1:00 PM
The figure referred to as Alis is a fictional person that residents of a Colombian youth shelter are asked to imagine. We see an empty locker as the many young women create their own portraits of the girl with their own unique perceptions based on their experiences. Most of this documentary consists of a series of interviews with each resident. The camera is set up in the same position in front of the locker stalls. The only difference is the quality of the character they each create. It could be an interesting experiment but the visual sameness throughout the film leaves it without much modulation or variety. As such, the film probably exists to show the power of imagination but as a film itself there's not a lot of creativity.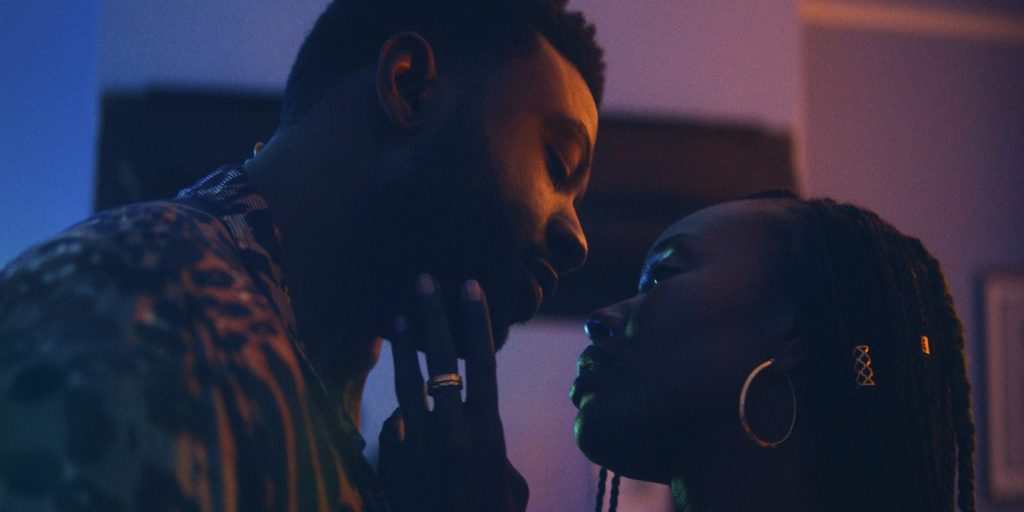 NANNY
STARRING: ANNA DIOP
DIRECTED BY: NIKYATU JUSU
SCREENING: Friday, October 21 at 6:00 PM
Screened earlier this year at the Sundance Film Festival, Nanny is a fascinating thriller about a Senegalese nanny working for a wealthy family in New York City. While taking care of their child she is haunted by the young son she left behind. The sets are beautiful, the performance by Anna Diop is top notch, and the film offers plenty of thrills that work.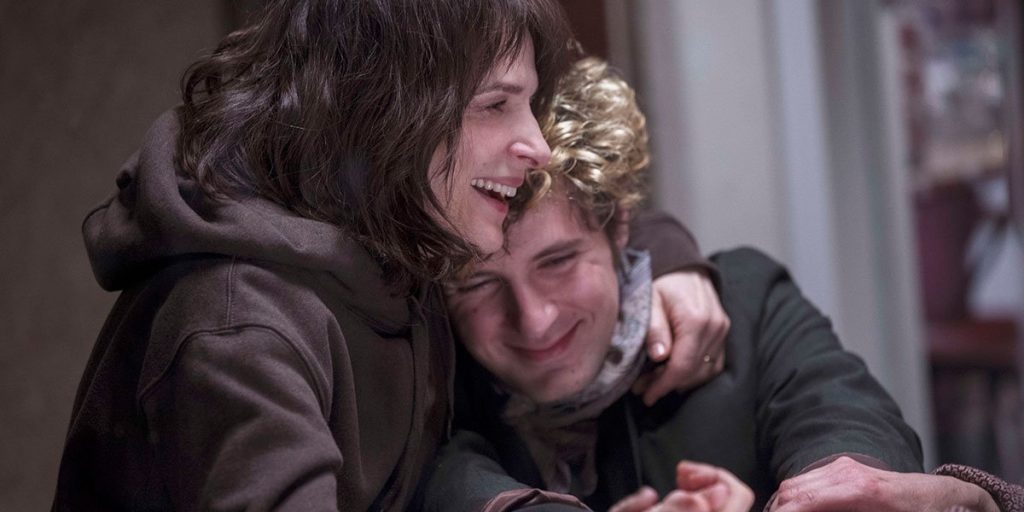 WINTER BOY
STARRING: PAUL KIRCHER, JULIETTE BINOCHE, VINCENT LACOSTE
DIRECTED BY CHRISOPHE HONORE
SCREENING: Saturday, October 22 at 2:30 PM & Sunday October 23 at 7:15 PM
In Winter Boy, the new film from French filmmaker Christophe Honore, a 17-year old, Lucas (a very good Paul Kircher), must deal with not only his burgeoning adulthood and sexuality but also the sudden loss of his father. The film takes place in roughly a three-week period when a roller coaster of emotions is felt by not only Lucas but his mother (played by Juliette Binoche) and brother Quentin (Vincent Lacoste.) They are an emotional family that is also very physical (warm embraces, fights, slaps, etc.) Their love is strong but volatile at times, particularly between Lucas and Quentin. However, they remain a solid family struggling with a difficult loss. Lucas's sexual orientation is, refreshingly, not an issue. Ultimately this is a film about the many ways we deal with grief.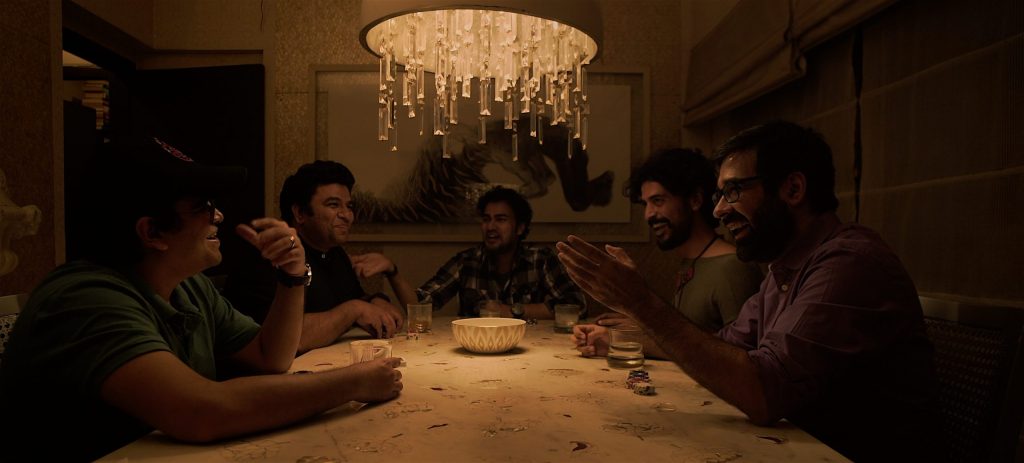 FAIRY FOLK
STARRING: MUKUL CHADDA, RASIKA DUGAL, NIKHIL DESAL
DIRECTED BY: KARAN GOUR
SCREENING: Saturday, Oct. 22 at 8:15 PM, & Sunday October 23 at 7:00 PM
Fairy Folk is a bizarre yet deep exploration of relationships, gender, and sexuality. It follows the strange situation that Mohit and Ritika find themselves in when a nude being with no genitalia or pulse enters their life and shakes up the quiet existence they've had. The film is often times very funny, with crisp dialogue and appealing performances. It would be hard though to place it into any one genre. For, like the characters and their lost innocence and gender bending explorations, this film follows its own very original and provocative rules. It's definitely a film to check out.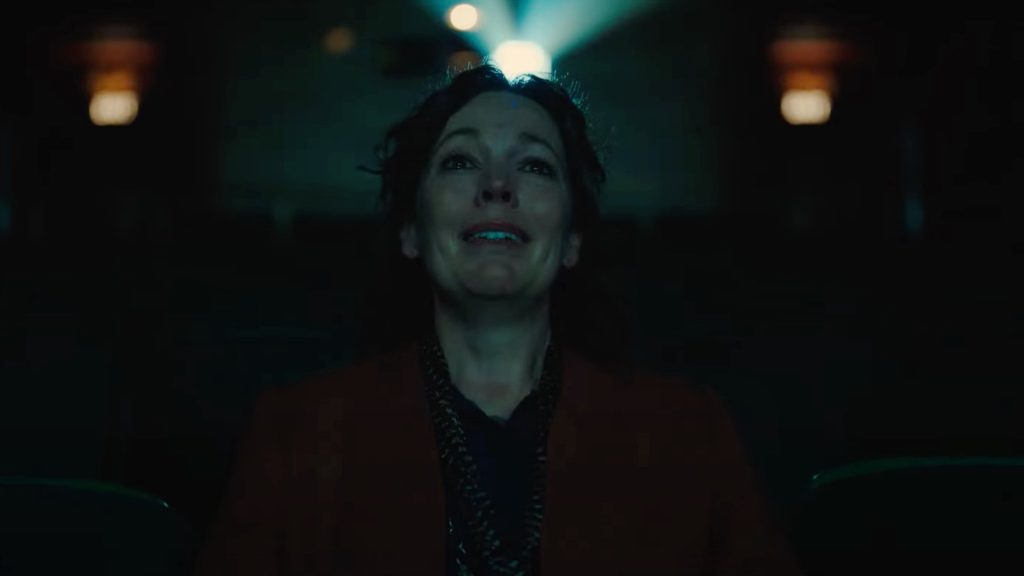 EMPIRE OF LIGHT
STARRING: OLIVIA COLMAN, MICHAEL WARD, COLIN FIRTH
DIRECTED BY: SAM MENDES
SCREENING: Saturday, Oct. 22 at 5:00 PM
Oscar-winning director Sam Mendes's last film was the World War 1 epic 1917. With Empire of Light, he returns to the kind of personal story he previously explored in American Beauty, Revolutionary Road, and Away We Go. The new film stars the always great Olivia Colman as Hilary, a middle-aged woman, who is clearly going through the motions in her daily job as a duty manager at a local movie theater. When a new young Black employee, Stephen (played by a very good Michael Ward), is hired, Hilary's world begins to turn around as she develops strong feelings for him. The film also boasts some outstanding cinematography from another Oscar winner, Roger Deakins. Colman and Deakins are the real stars here as the film tackles a number of social issues.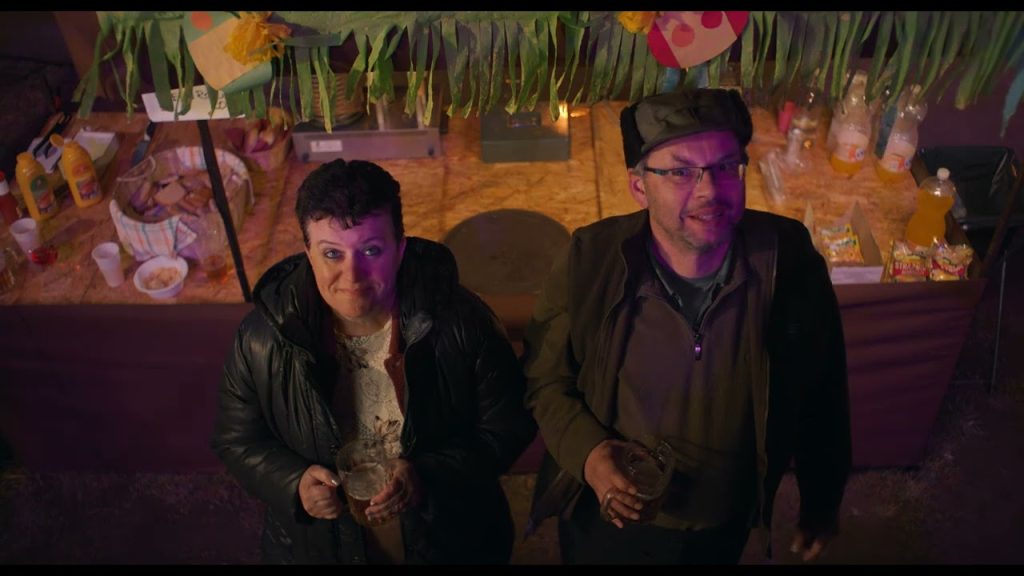 SOMEWHERE OVER THE CHEMTRAILS
STARRING: ALBERT CUBA, VACLAV HRZINA, MICHAL ISTENIK
DIRECTED BY: ADAM RYBANSKY
SCREENING: Saturday, October 22 at 12:30 PM & Sunday October 23 at 2:30 PM
Somewhere Over the Chemtrails is a social satire illustrating how easy it is for people to believe whatever they are told. The story takes place during Easter weekend in a small Czech Republic village when a van smashes into the iconic fountain and almost kills a man. No one can see the driver. The local firemen, who seem to run the town along with the Mayor and Priest, decide that what occurred was an act of terrorism. The belief spreads that it must have been an Arab who caused the incident. All are told to stay inside for the remainder of the weekend to catch the instigator. Problem is, no really knows who did it…at first. This is a very darkly funny film that explores how leaders, father figures, and others pass on ideas and prejudices that only perpetuate misinformation. The film is a metaphor for so much that we've been through in the last few years. Very thought-provoking and worth seeing.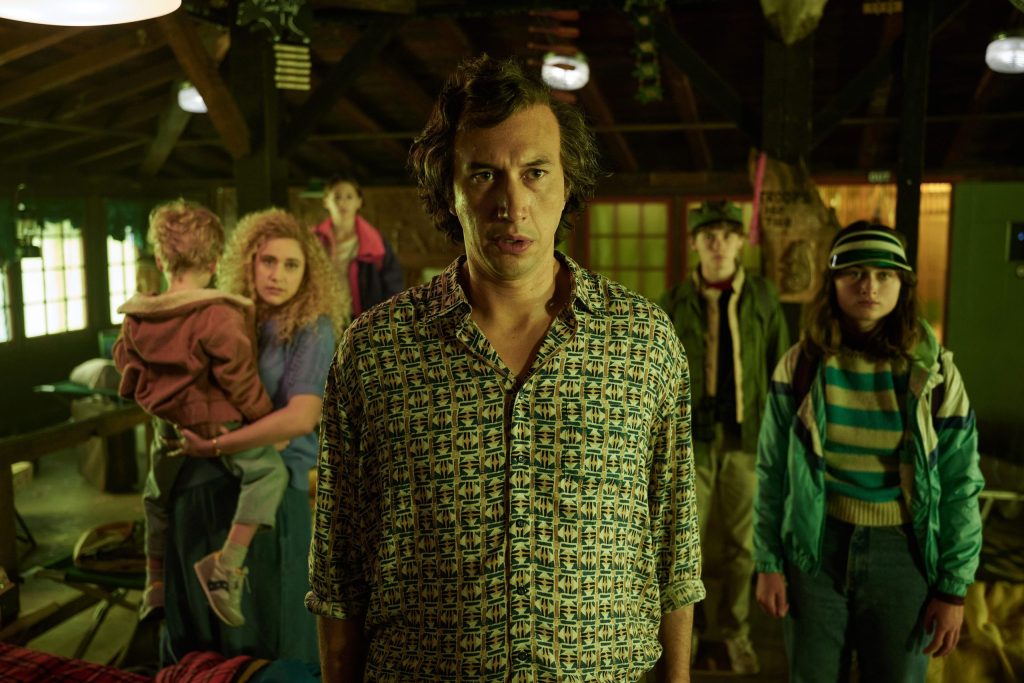 WHITE NOISE
STARRING: ADAM DRIVER, GRETA GERWIG, DON CHEADLE
DIRECTED BY: NOAH BAUMBACH
SCREENING: Sunday, October 23 at 6:00 PM 
Another highly anticipated title, White Noise, closes the festival. Noah Baumbach (Marriage Story, Frances Ha, The Squid and the Whale) directs Don DeLillo's said to be unadaptable novel. Said to be both hilarious and horrifying, the story centers on an American family's attempts to deal with mundane conflicts in addition to life's universal mysteries. While the film will be coming to Netflix soon, seeing it on the big screen might be a real treat.