2021 Fantasia Film Festival Preview- 8 Most Anticipated Movies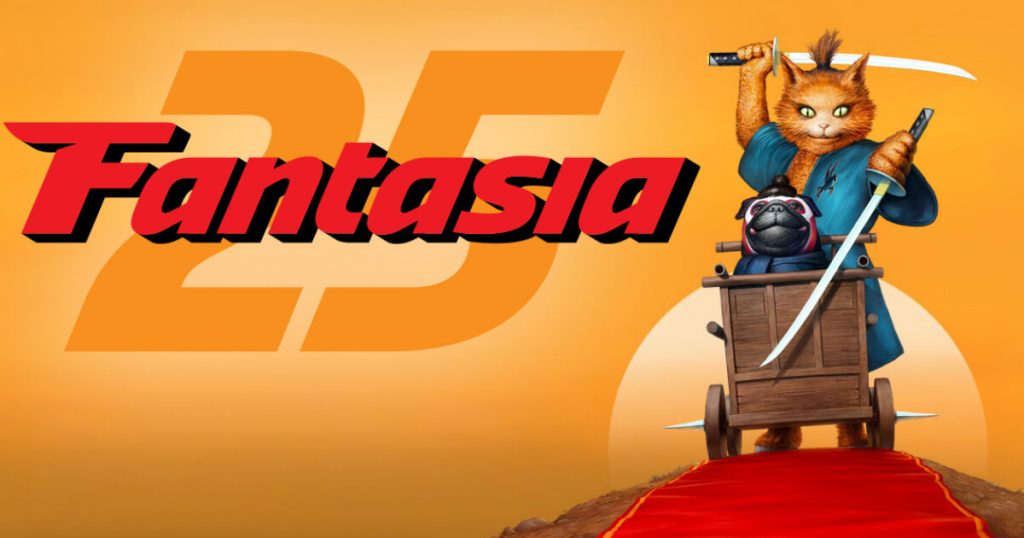 Every year I cover the Fantasia Film Festival and it never has let me down. I mean that. I have moved away from covering the Chicago International Film Festival for various reasons and not all festivals have the eclectic gathering of movies as Fantasia does- Kicking off August 5th-25th. It's not that every movie is always great, lord knows there are hits and misses, but you cannot say that the Canadian genre festival doesn't swing big. This year just might be their biggest, going to a hybrid in-person and remote festival, and making up for the lost movies from the pandemic, Fantasia 2021 is going to be one to remember. There are a lot of movies to discuss and limiting it to eight movies is not enough, but here are the ones that I think you should be most excited to see when attending the festival: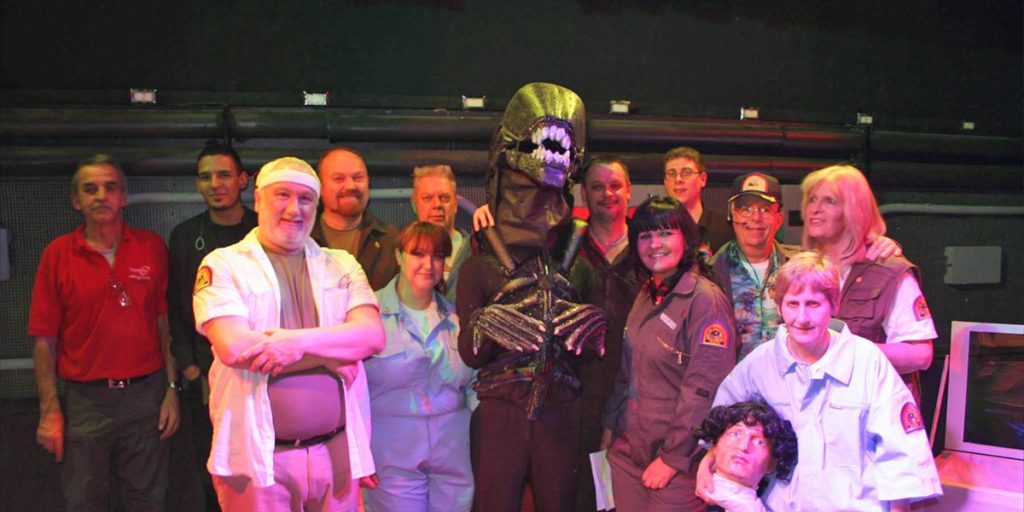 MOVIE: ALIEN ON STAGE
DIRECTED BY: DANIELLE KUMMER, LUCY HARVEY
As many fans of AMovieGuy.com know, Alien is my favorite movie of all time, and it's only understandable that I am excited to check out Alien On Stage, a documentary about an improv group, primarily made up of Dorset bus drivers in London's West End, that decided to turn their annual production into their own version of Ridley Scott's classic on stage. It's a mixture of delightful humor and a serious look at all that it takes to put on a good show, with the use of crowdsourcing, creating the best sets possible out of the materials they have, and hoping to lure an audience with anticipation of a chest bursting good time. It's the directorial debut for Danielle Kummer and Lucy Harvey and if you're a fan of Alien as much as I am, catching Alien on Stage is a no brainer.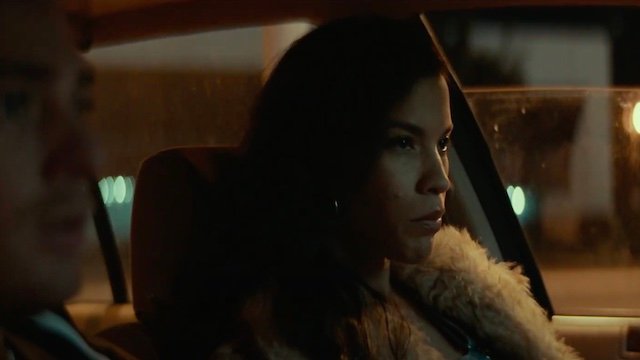 MOVIE: BABY MONEY
DIRECTED BY: MIKHAEL BASSILLI, LUC WALPOTH
Baby Money is the kind of movie that Bill Hader's SNL character Stefon could turn into a bit. It's a movie that seems to have everything, a home invasion, a bloody shootout, fugitives on the run, and wild car chases. That's more than enough for me to be interested, but then you insert Fear the Walking Dead's Danay Garcia as a pregnant woman doing all she can to survive the night, and you have an easy lock for a Fantasia movie that I just have to see.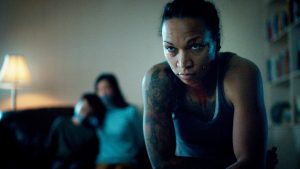 MOVIE: CATCH THE FAIR ONE
DIRECTED BY: JOSEF KUBOTA WLADYKA
Josef Kubota Wladyka's second feature has already earned high praise out of Tribeca and Sundance, so I would say it's easily one movie to anticipate. Catch the Fair One is a narrative about resilience and survival, about a former boxer, now working in a diner that sees an image that looks like her long lost sister, sending her on the path to find her one more time. It's sounds like a mixture of Taken and You Were Never Really Here, where a fierce fighter sets out to rescue her sister from sex-trafficking, which would be a grim narrative, but the chance to see a female boxer using her skills to defeat bad guys, sounds very entertaining.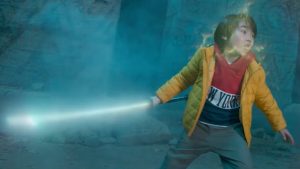 MOVIE: THE GREAT YOKAI WAR: GUARDIANS
DIRECTED BY: TAKASHI MIIKE
It's 2021 and just because we went through a pandemic doesn't mean that Takashi Miike would ever stop making movies. The legendary director is a Fantasia Festival regular at this point and even when his films don't always have the same energy or strength, you can never accuse Miike of giving a lackluster effort. The Great Yokai War: Guardians seems to be a Takashi Miike gumbo, mixing in all the things he has in his films, which is samurai swordsmen, characters with superhuman powers, kaiju monsters, and screwball action. After the great success of Blade of the Immortal and solid follow-up in First Love, Miike continues to be a director that proves there's no reason to slow down when making movies. Just reload and do it again.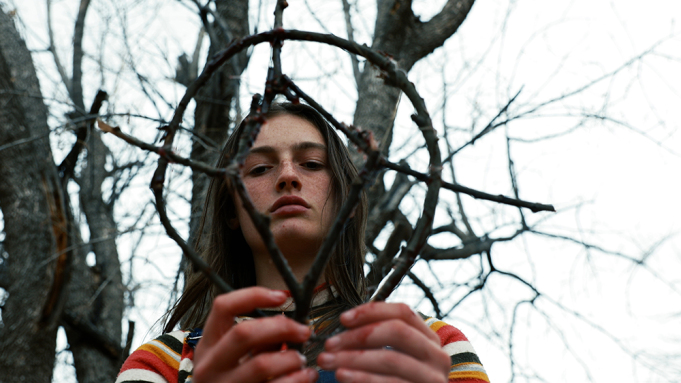 MOVIE: HELLBENDER
DIRECTED BY: JOHN ADAMS, ZELDA ADAMS, TOBY POSER
Hellbender had me when I saw the word witchcraft. This is a film from the directing family trio of John Adams, Zelda Adams, and Toby Poser, who also star in and wrote the screenplay, so it's safe to say they are a talented bunch. This is a story about an isolated teenage girl named Izzy (Zelda Adams), she spends her days at school or practicing in a rock band with her mom (Toby Poser), but when Izzy starts to break out of her shell, she begins to learn the dark past of her family, which may involve some witchy ways. Catching at least one movie at Fantasia that involves witches is a must, so I am going to make it Hellbender. It captures the Fantasia spirit.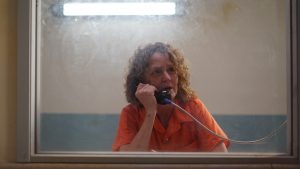 MOVIE: IDA RED
DIRECTED BY: JOHN SWAB
Writer/director John Swab has already established himself in genre circles and has a cool collection of actors that ride with him. Ida Red is going to scratch the itch for a heist film, which includes Melissa Leo as Ida "Red" Walker, in prison for armed robbery, with hopes she can convince her son Wyatt (Josh Hartnett) to do one last job to help get her free. The supporting cast of Frank Grillo, William Forsythe, and Deborah Ann Woll makes Ida Red the more commercially appealing film at Fantasia, but I am also a sucker for a good heist film.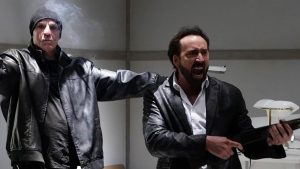 MOVIE: PRISONERS OF THE GHOSTLAND
DIRECTED BY: SION SONO
There is a Nicolas Cage film playing at Fantasia. Enough said. Director Sion Sono, who delivered the cult favorite Why Don't You Play in Hell, has teamed up with Cage for Prisoners of the Ghostland, a movie about a notorious criminal, given the task of breaking an evil curse to save a missing girl. I'm not expecting the type of gravitas we saw from Cage with his performance in Pig this year, but it's rare for Cage to ever disappoint. Plus, having a Nicolas Cage movie play at Fantasia is an opportunity you take advantage of.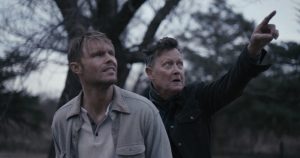 MOVIE: WHAT JOSIAH SAW
DIRECTED BY: VINCENT GRASHAW
What Josiah Saw has a connection of two Terminator actors in the starring roles, with the T-1000 Robert Patrick and Terminator 3's Nick Stahl. Director Vincent Grashaw is reuniting a disturbed family together at an old farmhouse, with the intention of figuring out the burdens of their sins. Director Vincent Grashaw has a history of dissecting a darker side of families, including the kid that was bullied, the kid sent to juvenile detention, or in this the entire family squabble. With co-stars Tony Hale and Kelli Garner, there are enough reasons to keep What Josiah Saw on the list of must-see movies at Fantasia 2021.