2021 SXSW Film Festival Preview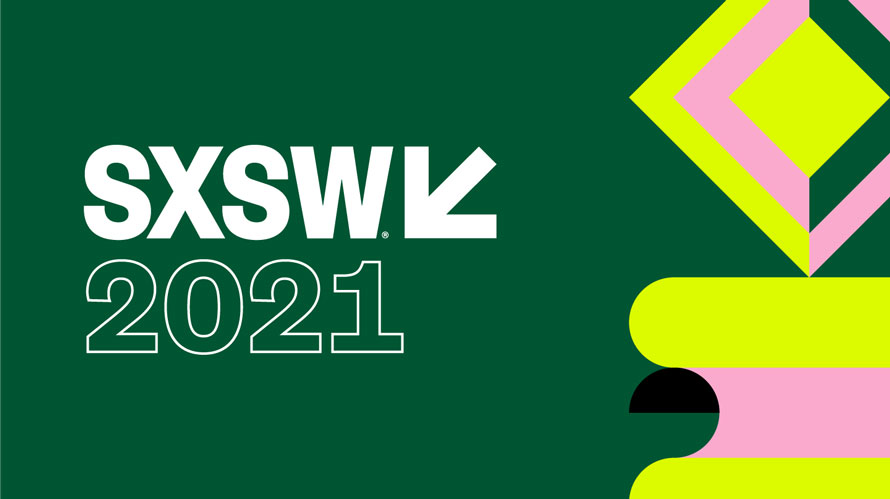 South by Southwest being held online, in a digital platform, with screeners viewed on our computers. It just doesn't feel right. The pandemic has taken a lot of things from us, family dinners, friendly gatherings, sporting events, and movie theaters. Now it has taken the one thing I look forward to every year, a trip to Austin, Texas for great movies, great people, and great food. But, we make due with the cards we are dealt and the 2021 SXSW Film Festival is coming to us live from the comfort of our homes. Lucky for the audiences, the movies at SXSW are still a unique mix of stories, with dashes of laughter, horror, music documentaries, and everything in-between during a pandemic. In fact, I have found the movies I viewed much different this time around, where the big blockbusters are not the highlight, and the independent films are getting more attention than ever. And I say rightfully so. SXSW 2021 may not be the spectacular community experience, but there's still a lot to talk about. So without further ado, here is AMovieGuy.com's preview of some of the not-so-good, the excellent, and the movies that keep Austin weird. It's all playing at SXSW 2021: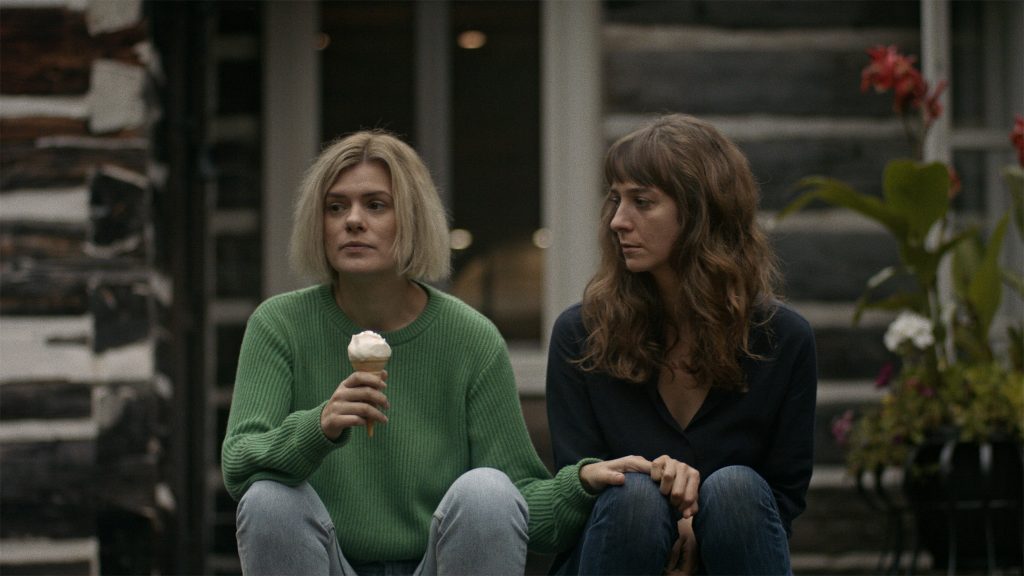 MOVIE: VIOLATION
STARRING: MADELEINE SIMS-FEWER, ANNA MAGUIRE, JESSE LAVERCOMBE, OBI ABILI
DIRECTED BY: MADELEINE SIMS-FEWER, DUSTY MANCINELLI
I hope you take my warning when I say that Violation is a movie that is hard to handle. In the recent years, with movies emerging about rape revenge stories, Violation leaves no doubt that it is the fiercest. It does not hold back in the rage, resentment, and anger a person can feel after they are physically violated. But directors Dusty Mancinelli and Madeleine Sims-Fewer, who is also the lead, are not making a movie that celebrates revenge, but instead shows the anguish of being in that state to begin with. There's no fist pumping, "I am woman" moment to cleanse that the wrong has been righted. What we experience is the pain and the shocking reality of what is taken from a person. Violation is a horror movie, with unbelievable, cringe inducing sound design, and a spectacular performance from Sims-Fewer. It left me shocked and will easily be the more memorable movies of SXSW 2021, that's if you can stomach it. VIOLATION is playing Thursday March 18th @8PM as part of the Festival Favorites from SHUDDER.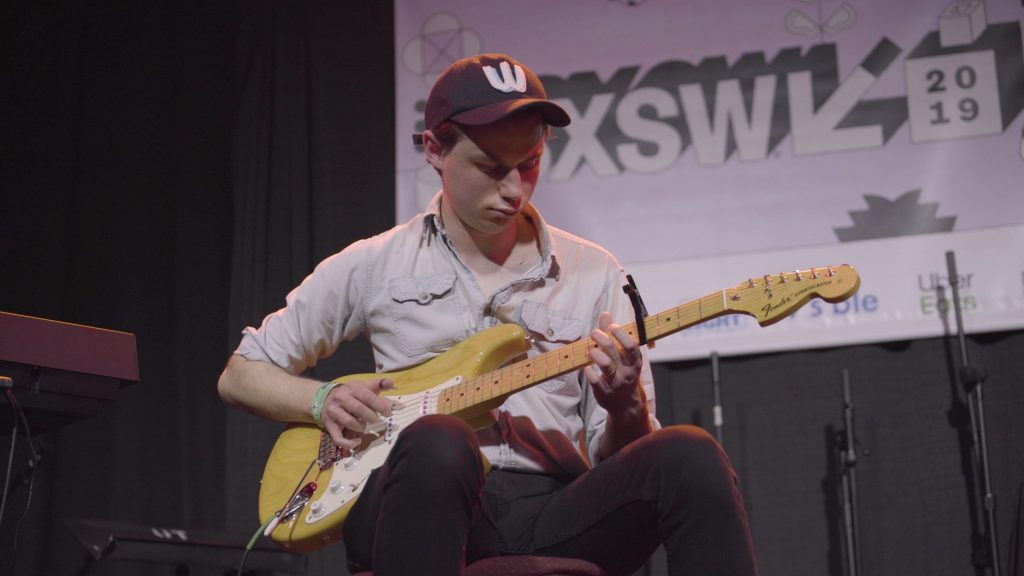 MOVIE: KID CANDIDATE
STARRING: HAYDEN PEDIGO
DIRECTED BY: JASMINE STODEL
After the success of Boys State, it's no surprise to see documentaries that highlight how politics has impacted younger adults taking on the challenge of running for office. What Jasmine Stodel's documentary Kid Candidate (a Gunpowder & Sky production, in association with XTR) reveals is how much of an uphill battle it is for anyone going against the massive political machine. The story is about 24-year old Hayden Pedigo, a young Texas native that decided to run for City Council in Amarillo, facing off against a collection of conservative politicians that have more money than needed to be a service to constituents. Pedigo started his campaign with a sense of humor, a political ad that went viral, but the more the part-time musician became submerged into the process, the more his heart grew for the cause. This is a sneaky documentary that could slip by audiences, so don't let it happen. Kid Candidate is excellent documentary filmmaking, as the subject of Pedigo grows-up with each minute, revealing more than just insight into him, but a look into how messed up our political systems are from the top down. Kid Candidate would be even better, if it all wasn't so depressing. Still, Kid Candidate should have your vote because we need more inspired people like Hayden Pedigo. KID CANDIDATE is playing Tuesday March 16th @10AM as part of the Documentary Feature Competition from GUNPOWDER & SKY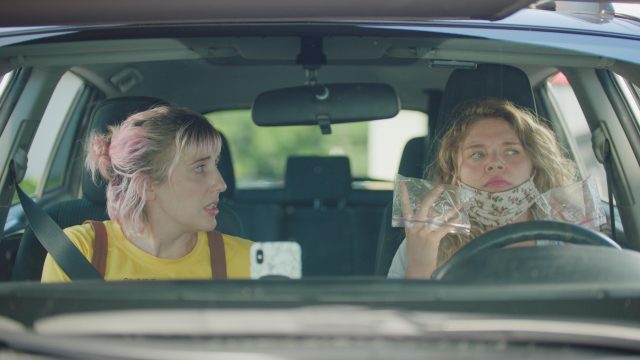 MOVIE: RECOVERY
STARRING: MALLORY EVERTON, WHITNEY CALL
DIRECTED BY: MALLORY EVERTON, STEPHEN MEEK
When the pandemic started the world thought about what art would be created during quarantine. The road trip comedy Recovery sets out to test that concept. It's about two sisters, played by Mallory Everton and Whitney Call, living in New Mexico and excited for what 2020 has in store. That's all stopped by the pandemic, and when they hear that their Nana is in a nursing home infected by covid, they go on a mission to Washington D.C. to save her. Road trip comedies can always work and Recovery relies on the two leads Everton and Call. The narrative, written by the two leads as well, is filled with montages of music in the car (think Tommy Boy),  stressful phone calls with friends, and wacky conversations. The effort is inspired, making humor out of the tragic situation of this pandemic, and trying to make us laugh through our N95 mask. RECOVERY premieres on Wednesday March 17th as part of the Narrative Spotlight from SORO FILMS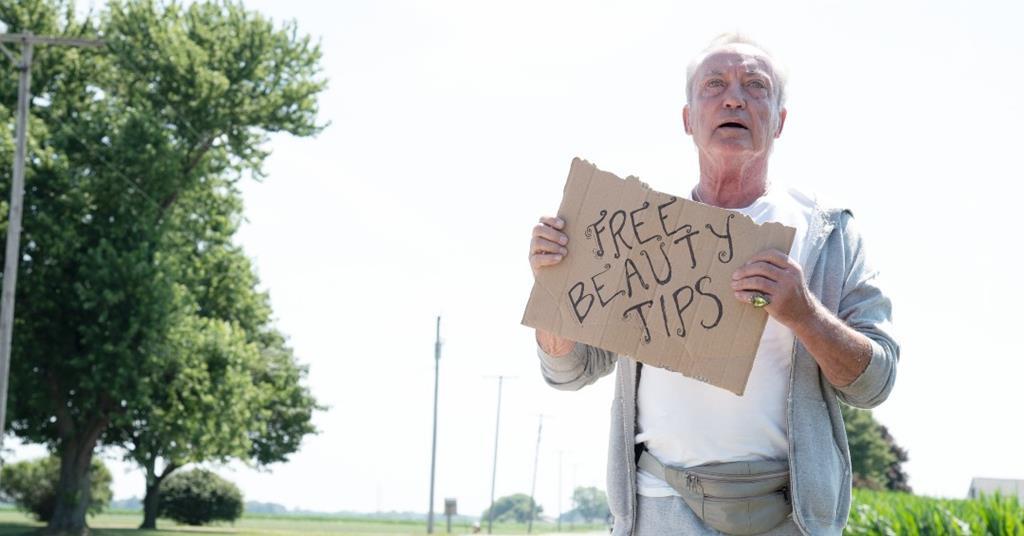 MOVIE: SWAN SONG
STARRING: UDO KIER, JENNIFER COOLIDGE, LINDA EVANS, MICHAEL URIE
DIRECTED BY: TODD STEPHENS
The biggest surprise hit of SXSW 2021 is going to be Swan Song. Director Todd Stephens' film is a quirky and bright comedy. It's about a flamboyant, asure of himself, former hairdresser named Pat Pitsenbarger, played exceptionally by Udo Kier, who leaves his nursing home to do one last hair job for a recently deceased friend's funeral (Linda Evans). The narrative is a road journey, with Pat hitchhiking and going back out into a world that he left behind long ago. On his walk he encounters kids dancing, a few neighbors that tell him what happened to his now vacated home, and he runs into his old co-worker (and enemy) Dee Dee Dale (Jennifer Coolidge). What might sound like a standard Sundance type, has an incredible amount of courage, expanding beyond just a story of growth. There's a deeper center here, about towns changing, life passing us by, lovers lost, and the memories we can't get back. The praise, however, belongs to Udo Kier, playing a character that feels far outside his typical roles, and leaving audiences wanting to see more. I can't wait for audiences to see Swan Song take flight. SWAN SONG premieres Thursday March 18th @12pm part of the Narrative Spotlight from LUNA PICTURES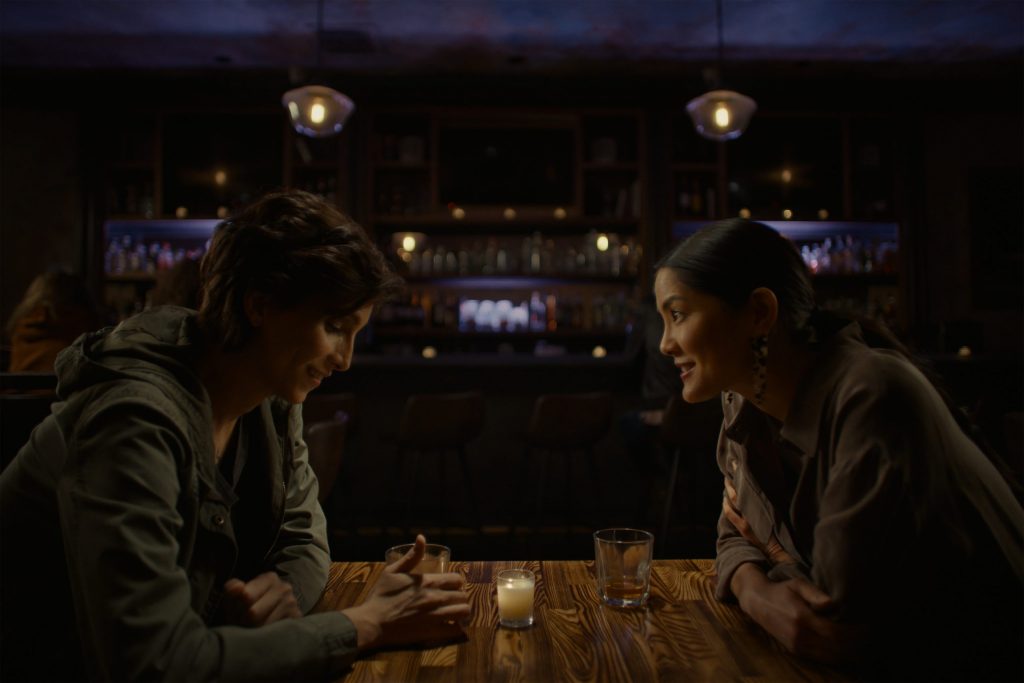 MOVIE: SEE YOU THEN
STARRING: POOYA MOHSENI, LYNN CHEN
DIRECTED BY: MARI WALKER
It's not surprising to see a movie at an Austin, Texas based film festival that reminds us of a Richard Linklakter piece. SXSW is nearly synonymous with the Before Sunrise director. See You Then is a conversation narrative, where Kris (Pooya Mohseni) has called ex-lover Naomi (Lynn Chen) to meet for dinner, discuss the good times in college together, and catch-up on where life has gone. For Kris, things are much different. Now that she has fully transitioned she can be herself, but as the conversations go on, it's clear these two ended the relationship in a bitter fashion. For a two-hander such as this, there are a few things that must be right and director Mari Walker nails the pacing of the conversations. Never lingering long, keeping the points direct, and building on the characters as each subject changes. It also works because Pooya Mohseni and Lynn Chen deliver top-notch performances. Mohseni has a graceful approach, never underselling her struggles, her grief, and pain. And Chen approaches her character with a wave of emotions, as the scorned lover, the friend who can listen with a tender ear, and the person you want by your side. See You Then is a conversation piece, which might not be flashy, but all three- Mohseni, Chen, and the direction by Walker- gives reason for high praise. These are incredibly talented artists. SEE YOU THEN premieres Tuesday March 16th @10am as part of the Narrative Spotlight from VANISHING ANGLE PRODUCTIONS.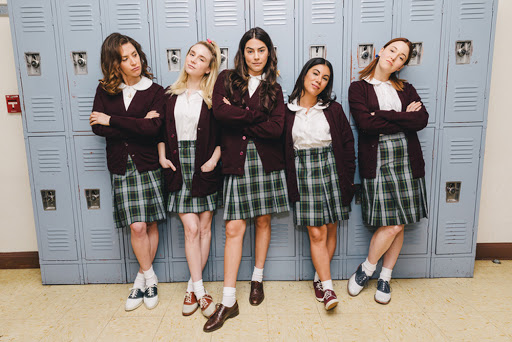 MOVIE: WOMEN IS LOSER
STARRING: LORENZA IZZO, BRYAN CRAIG, CHRISSIE FIT, STEVEN BAUER
DIRECTED BY: LISSETTE FELICIANO
The one movie from SXSW that has the best cast of talent is Women Is Loser. It feels like the breakout picture for Lorenza Izzo, who had a smaller role in Once Upon a Time…In Hollywood, but is front and center this time. She plays Celina, a young woman growing up in 1960's San Francisco, on the cusp of heading off to college, and living her full life. Only that doesn't happen. Instead she becomes pregnant from boyfriend Mateo (Bryan Craig), forcing her to change trajectory, and face the world with everything stacked against her. There's a great commentary in Women Is Loser in that it sucked incredibly hard to be a single mother, Latino, and a woman during the 1960's. This is more about persevering in the face of the times and Izzo's performance is great. First time director Lissette Feliciano gives off a feeling of West Side Story inspiration in style and a Norma Rae approach in the narratives can-do spirit. It's hard not to find Women Is Loser as a big SXSW winner. WOMEN IS LOSER premieres Tuesday March 16th@ 10am as part of the Narrative Feature Competition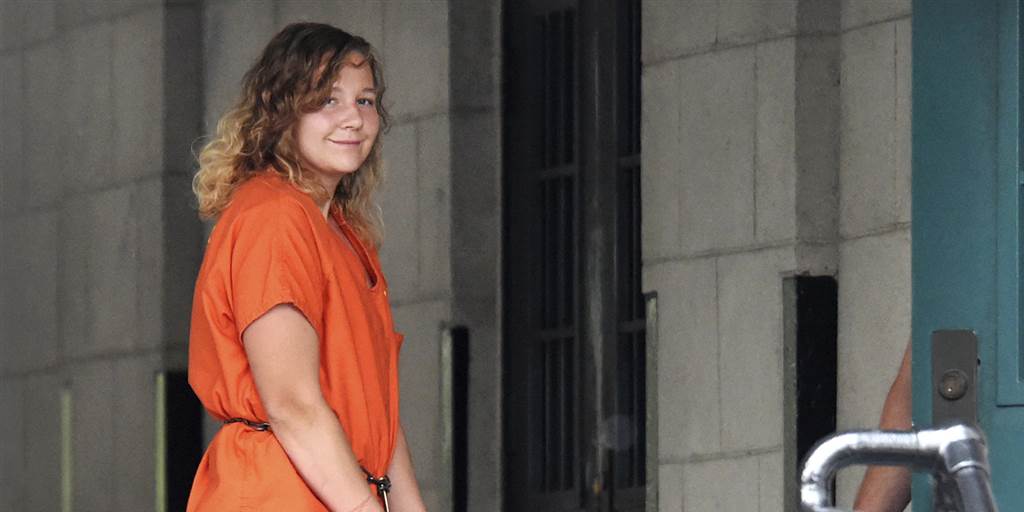 MOVIE: UNITED STATES VS. REALITY WINNER
STARRING: REALITY WINNER, EDWARD SNOWDEN, BILLIE WINNER-DAVIS
DIRECTED BY: SONIA KENNEBECK
Arguably the best documentary at SXSW this year is United States vs. Reality Winner. No matter what side of the fence you are on, it's impossible to not see what has happened to the NSA contractor as only unfairness. After the 2016 election, there was questioning into what the Russian government had done to the U.S. presidential election and how much it had an impact. When that information was revealed in an online publication called The Intercept, that Russia had indeed hacked multiple servers with the DNC, used full government force to steer voters one way, and made an impact on the entire democratic process, it was soon linked that Texas native Reality Leigh Winner was the source of the document. The 29-year old served with the U.S. Air Force for 6-years and saw this information pertinent to how our government operates and the public needed to know. What's revealed in U.S. VS. Reality Winner is that our government didn't want anyone to know. Director Sonia Kennebeck's approach is constructive and not one sided. It's more steeped in the quagmire of keeping our government accountable, transparent, and introspective. This documentary also focuses on the aftermath, how Reality's family is coping, the double crossing process of working for your government, and knowing the difference when someone is doing something good for our country. United States vs. Reality Winner is how documentaries can shine light on a dark moment in our country's history. UNITED STATES VS. REALITY WINNER is premiering Wednesday March 17th @4pm in the Documentary Feature Competition from CODEBREAKER FILMS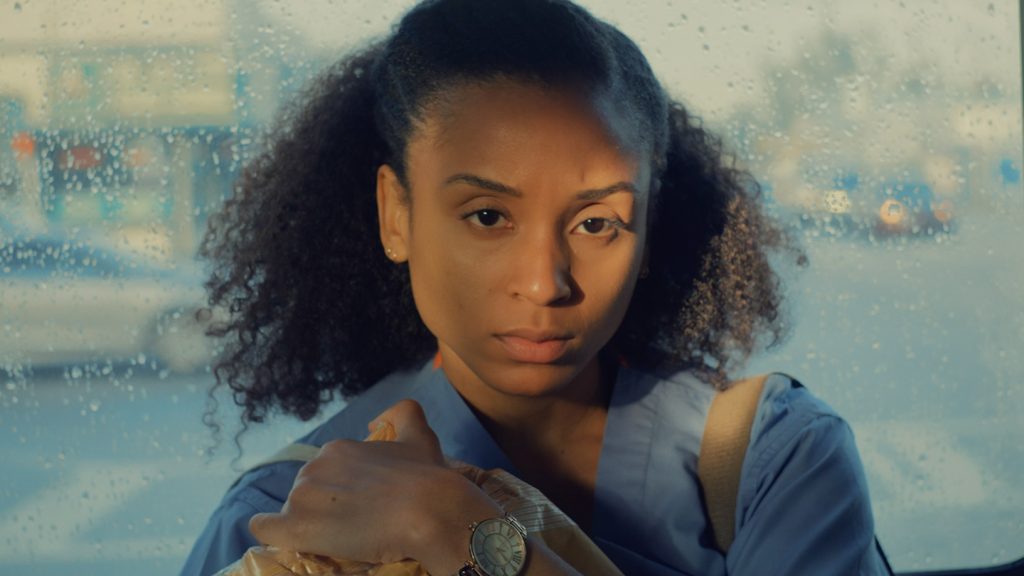 MOVIE: LUDI
STARRING: SHEIN MOMPREMIER, MADELIN MARCHANT, ALAN MYLES HEYMAN
DIRECTED BY: EDSON JEAN
The experience of an immigrant living in the United States is not a fresh narrative concept these days, but what Edson Jean's Ludi does is show just how hard the immigrant works. Based on Jean's mother's own personal experience, Ludi is incredibly authentic, and a bright independent film. Ludi (played in a star performance by Shein Mompremier) is living in Florida's Little Haiti, a nurse at an assisted living home, working every shift she can get, all to help her family back home in Haiti and keep the American dream alive. We see her take the bus to and from work, helping friends by going out of her way, and listening to advice she didn't ask for from co-workers. Ludi is burning the midnight oil and takes a work shift outside her facility. This is when the second half becomes her experience with an elderly man named George (Alan Myles Heyman), a cantankerous person, unwilling to let Ludi help him, pushing our hero to the brink of her patience. The big highlight is the performance by Mompremier and the direction from Edson Jean, using great close up shots, and creating a tension that can't help but put you in Ludi's shoes. This is the kind of movie that makes SXSW worth it. LUDI premieres Tuesday March 17th @2pm as part of the Narrative Spotlight from BANTUFY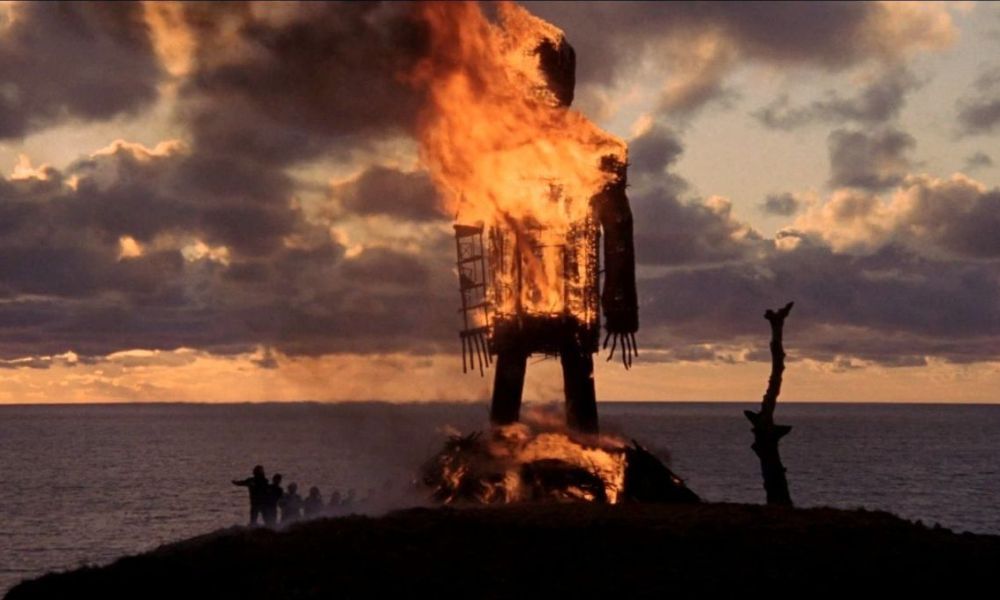 MOVIE: WOODLANDS DARK AND DAYS BEWITCHED: A HISTORY OF FOLK HORROR
STARRING: KAT ELLINGER, ALICE LOWE, KIER-LA JANISSE
DIRECTED BY: KIER-LA JANISSE
There's always movies at film festivals that are for a certain audience. Woodlands Dark and Days Bewitched: A History of Folk Horror is for the die hard horror lover. At a shocking 3 hours and 14 minutes, it's going to be hard to convince audiences to sit that long, but then again we are watching from home. It also might be the best thing that SXSW is remote because my recommendation is to grab a pen and paper for this one. Write down the movies that look like something you will visit in the future. Director Kier-La Janisse has a grasp on the entire history of folk horror, from The Wicker Man, to Robert Eggers The Witch, and Ari Aster's Midsommar, there's not a single stone unturned. It's all for good reason and incredibly rich with information, as Janiesse paces the documentary with movie clips and interviews with directors, making it the folk horror education you never knew you could get. Yes, Woodlands Dark and Days Bewitched is a commitment but it's certainly worth the time. WOODLANDS DARK AND DAYS BEWITCHED: A HISTORY OF FOLK HORROR premieres Tuesday March 16th @8pm as part of the Midnighters from SEVERIN FILMS
MOVIE: SOUND OF VIOLENCE
STARRING: JASMIN SAVOY BROWN, LILI SIMMONS, JAMES JAGGER
DIRECTED BY: ALEX NOYER
I can't say that Sound of Violence won't have audiences talking, the concept is too wild not to talk about. Alexis (Jasmin Savoy Brown) is a music school student and her passion is mixing sounds of all kinds to make beautiful tunes. Her and roommate Marie (Lili Simmons) record anything to challenge themselves, but as Alexis digs into her passion, her past traumas come back to mind, and she slowly uses her music to kill those in her way. Sound of Violence has a fun concept in a way that Stephen King's Christine found a way to make a car a murder and Alex Noyer's film tries to make music a killing apparatus. The deaths are bloody, some undoubtedly inventive, but Sound of Violence fails to make much sense of it all, and is an insensitive approach to a person's trauma. Alexis is a killer and the reasoning behind this is depressing. It also doesn't help that the acting is wooden and the pacing is slow. There's a better movie here, but this was not hitting the right notes for me. SOUND OF VIOLENCE premieres Thursday March 18th @8pm as part of the Midnighters competition from YOU KNOW FILMS/NO OFFICE FILMS