2022 58th Chicago International Film Festival Preview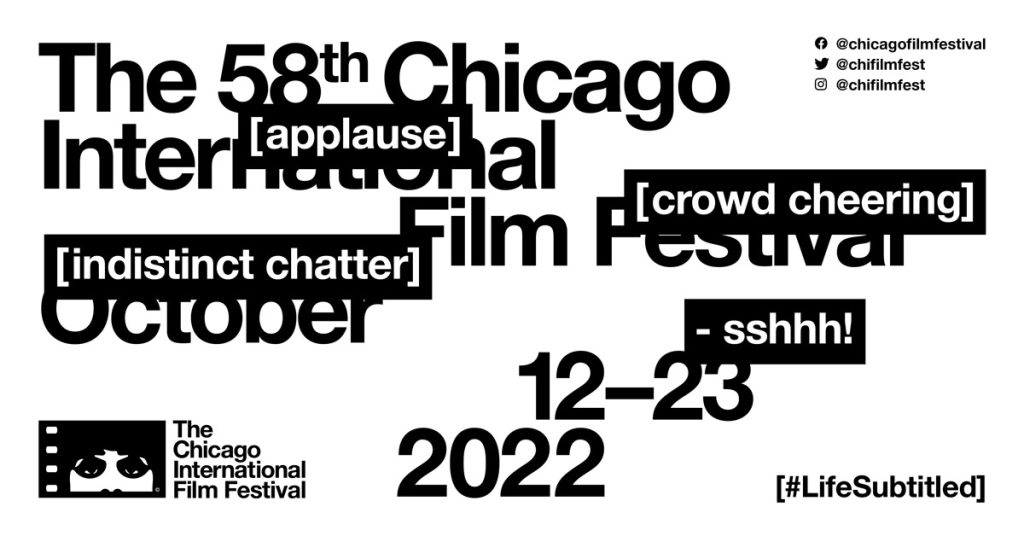 The 58th Annual Chicago International Film Festival kicks off tonight and runs until October 23rd. Our great fest is the perfect way to get a leg up on some of the high-profile films that will be released throughout the Fall and early Winter in theaters and streaming sites. There are also some outstanding under the radar films that may only be screened at the festival. In addition, there are short films, including a collection made by filmmakers in the city and throughout the state of Illinois. Plenty of directors will be on hand to introduce and/or discuss their films after the screenings including Darren Aronofsky (The Whale) and Sarah Polley (Women Talking.) Industry Days, which run from October 13 until October 16th and the 22nd offer filmmakers and industry professionals a chance to connect and share ideas. There's also a tribute to actress Kathryn Hahn, who is part of the ensemble of Glass Onion: A Knives Out Mystery which is playing at the fest as well as a tribute to Anna Diop from the new thriller Nanny. So, there's something for everyone this year! Here are just a few of the works playing during the opening weekend: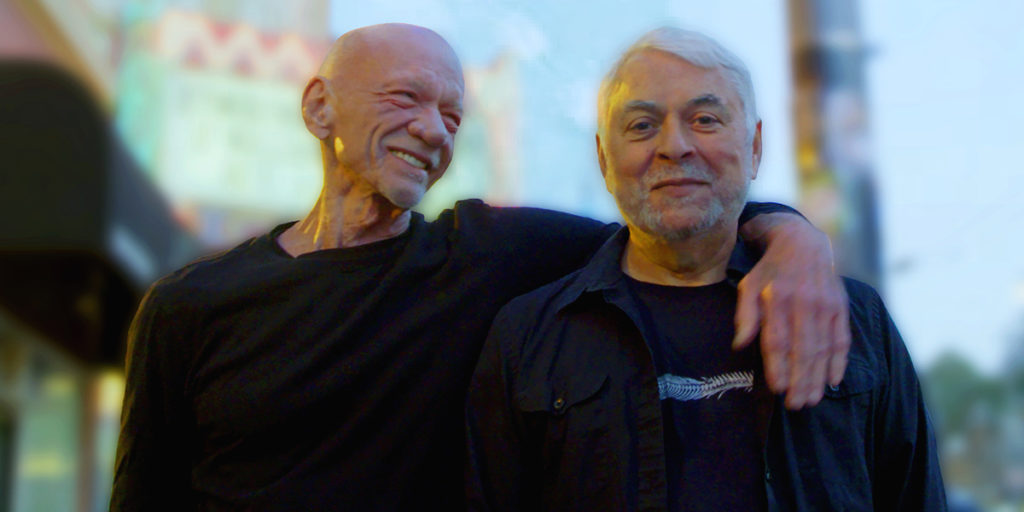 ART AND PEP
STARRING: ART JOHNSON, PEPE PENA
DIRECTED BY: MERCEDES KANE
SCREENING: Thursday, Oct. 13 at 6:00 PM, Sunday, October 16 at 1:00 PM, & streaming Oct. 13 – Oct. 23
Any LGBTQ+ person who has lived in Chicago for the past 40 years knows Sidetrack. It's that famous, multi-level, ever-expanding, video bar that represents a major part of our histories. The new documentary Art and Pep chronicles the partnership, both business and personal, between Art Johnson and Pepe Pena who have owned the bar since it opened in 1982. Filmmaker Mercedes Kane has created a historical portrait of the bar, a couple that has been together for almost 50 years, the social/political crises effecting the LGBTQ community since the early 1980s, and an entertaining look at our changing culture. This is a must-see for anyone interested in the history of Sidetrack and the LGBTQ+ community in Chicago.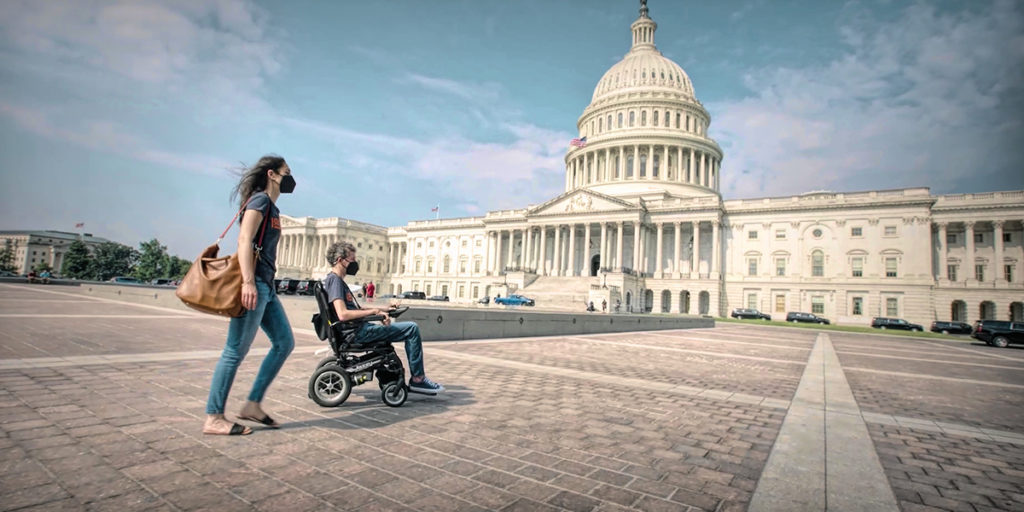 NO ORDINARY CAMPAIGN
STARRING: BRIAN WALLACH
DIRECTED BY CHRISTOPHER BURKE
SCREENING: Thursday, October 13 at 8:15 PM & Saturday, October 22 at 3:30 PM
No Ordinary Campaign is the latest in a series of documentaries, including 2016's Gleason and 2021's excellent Not Going Quietly which depict the diagnosis and fast progression of ALS, also known as Lou Gehrig's Disease. In this case, we follow Brian Wallach, a former Obama political director and Assistant U.S. Attorney who was diagnosed with the disease in 2017. Rather than just sitting still and succumbing to the traditional death sentence of ALS, the film follows Wallach and his wife Sandra fighting all the way to Congress to try to get benefits and drugs approved much more quickly than they've done in the past. The film is a major call to action that at times might feel like a long infomercial but it is no less effective at illustrating its message: we can, and should, fight this disease to make its death sentence no longer a reality. A very inspiring film.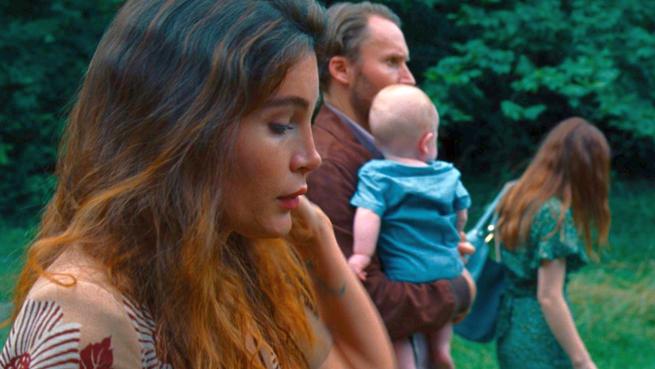 MONICA
STARRING: TRACE LYSETTE, PATRICIA CLARKSON, EMILY BROWNING
DIRECTED BY: ANDREA PALLAORO
SCREENING: Friday, Oct. 14 at 8:15 PM & Saturday, October 15 at 2:45 PM
The last time the actress Patricia Clarkson played a terminally ill mother she received an Oscar nomination (for 2003's Pieces of April.) While that film was filled with humor and a cast of broadly funny performances this time the circumstances are much more somber but no less rich or powerful in its depiction of an estranged family member. Monica is played by Trace Lysette who is previously known for her work in the film Hustlers as well as the television series Transparent and Pose. This time out she plays a character who must head home to her estranged family to help take care of their dying mother. It's a film which takes its time exploring the complex nature of the characters' relationships. While never overtly emotional, Italian writer/director Andrea Pallaoro allows the internal struggles within this family to slowly seep through some deep lingering shots while offering an intimate portrait of the title character and her family.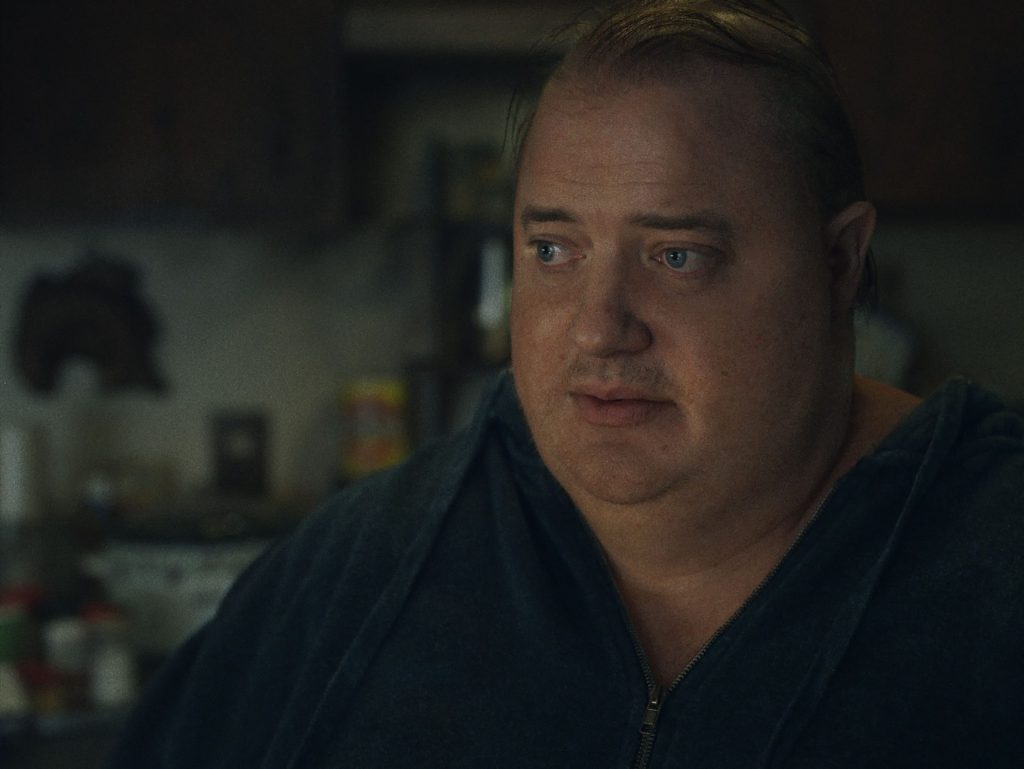 THE WHALE
STARRING: BRENDAN FRASER
DIRECTED BY: DARREN ARONOFSKY
SCREENING: SAT. OCT. 15 AT 7:30 PM
Darren Aronofsky is one of the great directors of our time with some of his best works, such as Requiem for a Dream, The Wrestler, Black Swan winning multiple Oscar nominations and critical acclaim. His new film, The Whale, is receiving stunning praise for the work of Brendan Fraser, who plays a reclusive English teacher living with severe obesity who attempts to reconnect with his estranged teenage daughter. This one may give Fraser his first ever Oscar nomination. Aronofsky will also be doing a Master Class in directing at the festival on Oct. 15 at 5:00 PM.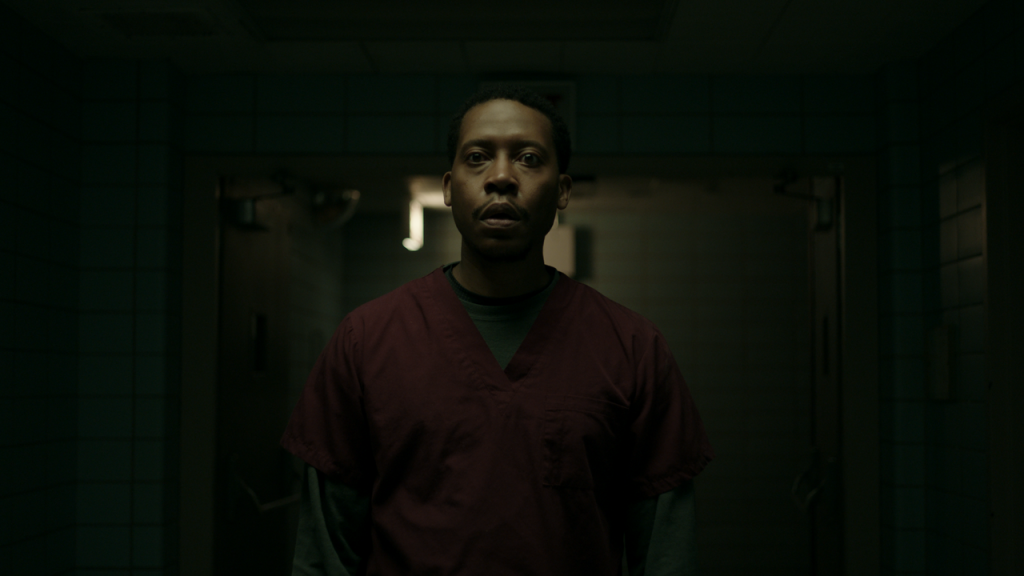 ROUNDING
STARRING: NAMIR SMALLWOOD, SIDNEY FLANIGAN, MICHAEL POTTS
DIRECTED BY: ALEX THOMPSON
SCREENING: Saturday, October 15 at 5:15 PM, Sunday October 16 at 12:00 PM & streaming Oct. 13 – Oct. 23
Chicago writer/director Alex Thompson last film, Saint Frances (2019), was a major independent critical hit about a nanny who develops an unlikely friendship with a six-year old. His new film, Rounding is darker but no less intriguing. It follows a young medical resident who is struggling with his own attempt at treating his patients in traditional ways. Thompson's work here represents deep seated trauma and emotional frailty that on the one hand guides the main character's empathic journey with patients while also unnerving the goals of the medical profession to which he is part. It's not a traditional medical drama in the vein of ER or Grey's Anatomy. Rather Thompson fuses together conventions we might associate with such medical dramas with thrills and personal horror while still possessing a grasp on the realities and pressures of a young doctor's career.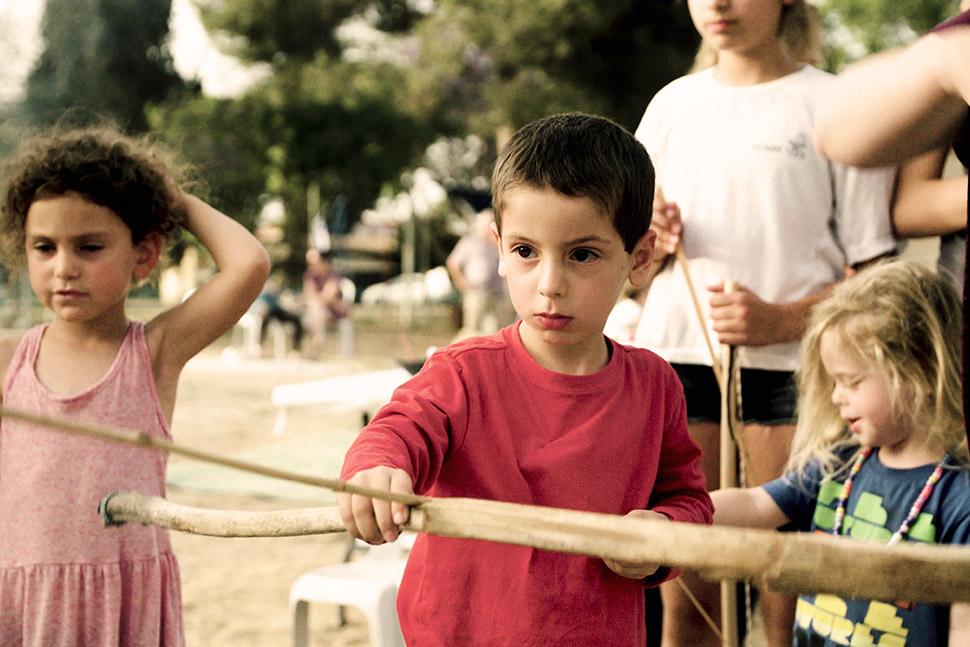 INNOCENCE
DIRECTED BY GUY DAVIDI
SCREENING: Sunday October 16 at 4:45 PM & Tuesday. October 18 at 6:00 PM
The new documentary Innocence examines Israel's mandatory service of three years for boys and two years for girls. It's a powerful and reflective film told, in part, by the letters written by young men and women during training and after. Does the military create and perpetuate evil? That's one of the questions asked of Guy Davidi's (Five Broken Cameras) emotionally resonant new film. He first spends time in Israeli classrooms where young children are told stories about the Holocaust, soldiers who died during service, and landmines. They're also subjected to staged bombings and videos that don't exactly glamourize what the military does. It's an interesting and disturbing approach as the close-ups on some of these children shows how quickly their innocence is fading. The film also features many old home videos of children who we later see entering or refusing service. It's all very eye-opening and philosophically stimulating to those of us in the U.S. who haven't seen a military draft in almost fifty years. Highly recommended this one.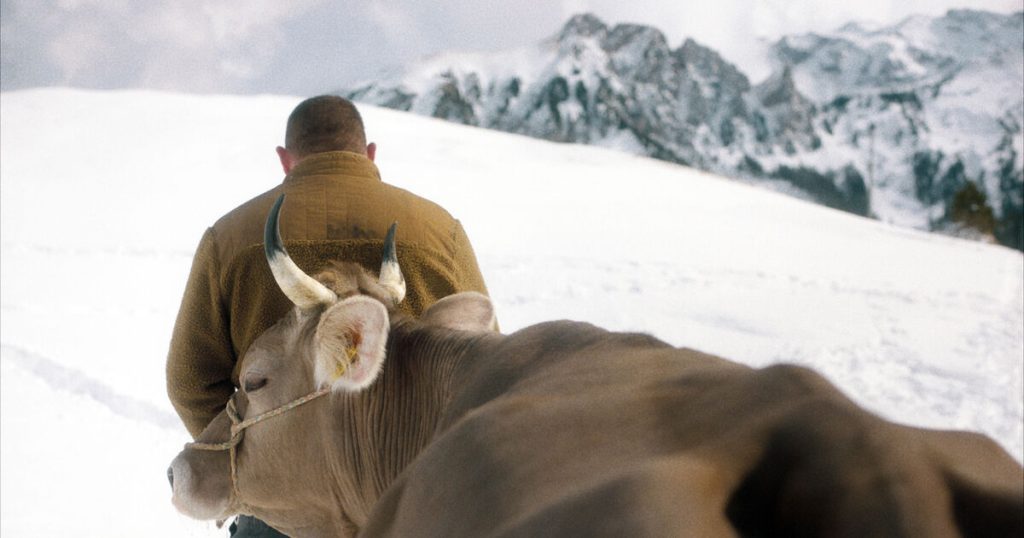 A PIECE OF SKY (DRII WINTER)
STARRING: MICHELE BRAND, SIMON WISLER, ELIN ZGRAGGEN
DIRECTED BY MICHAEL KOCH
SCREENING: Sunday, October 16 at 7:15 PM and Monday October 17 at 7:45 PM
A Piece of Sky, (translated from Drii Winter) is Switzerland's official entry for this year's Best International Film Oscar. It'll be a tough sell but it is most certainly a very beautiful film. The main characters are Anna and Marco, who, at the start of the film have a blossoming relationship. His sexual appetite rivals the cows the men tend to: it's intense and fast. Soon, the couple marries and almost immediately Marco begins experiencing severe headaches that leave him depressed and listless. Throughout the film, Koch seems to be interested in depicting all that love entails, in both sickness and in health. However, much of the film features documentary-like scenes of people working the mountain sides which, while very beautiful and revealing, take us away from the story at hand which is already too drawn out at 136 minutes. Still there's much awe-inspiring visual detail to see here.
CHECK BACK NEXT WEEK FOR MORE COVERAGE FROM DAN PAL DURING THE 2022 CHICAGO INTERNATIONAL FILM FESTIVAL